Madden NFL 18 Introductions Of The Four Best Playbooks
The biggest change to the Madden NFL series has been to date, becoming their three-dimensional game in 1999. However, it's safe to say that after this date, the Madden NFL 18 has made the most progress compared to the previous version of the series, which is why it offers the most appealing and best version of the series. The game is also fantastically awesome, with a series of minor changes that have made Madden NFL 18 the best experience of American football.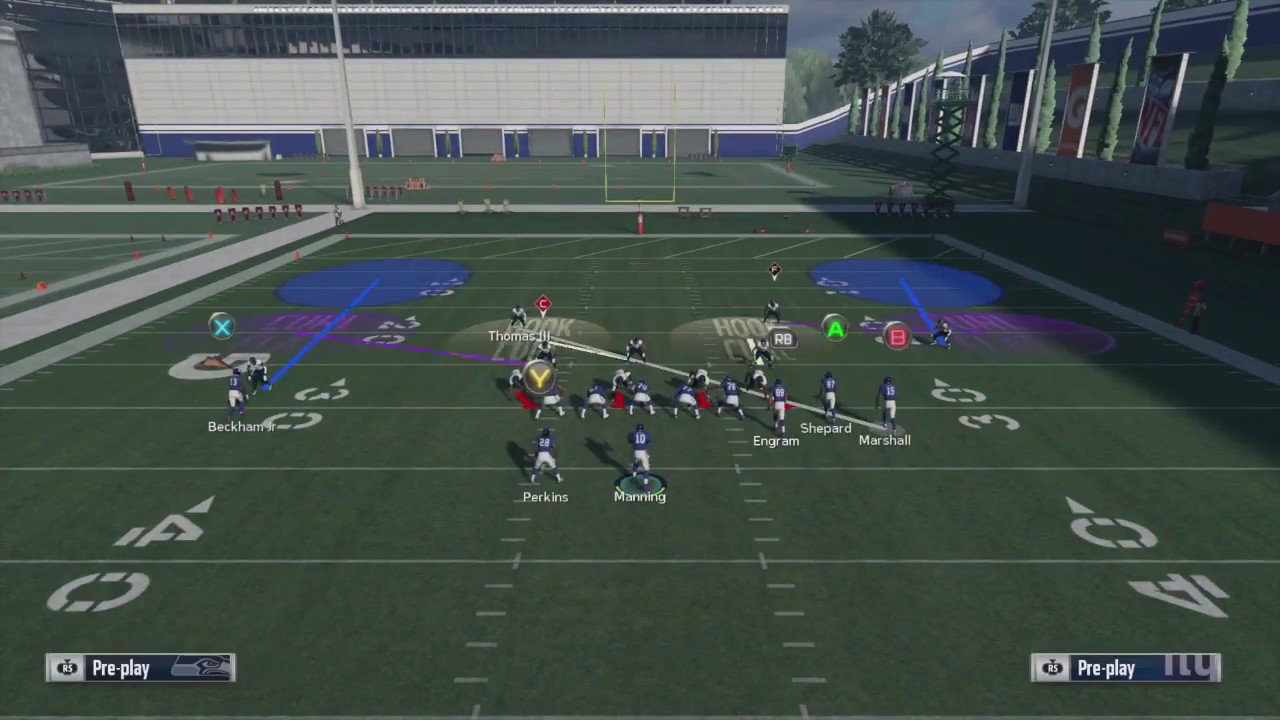 If you want to win more games in Madden 18, look to these best playbooks to help you do so. For Madden 18 offensive playbooks, going generally by variety and flexibility. Typically, you want a varied playbook that offers both solid run schemes as well as passing formations that have receivers running routes that cut partway up the field, allowing them to gain a step on any pursuing defenders no matter the coverage.
However, on the defensive side of the ball in Madden 18, you're typically looking for a playbook that allows for some blitzes, including edge rushes and linebacker blitzes. Bear in mind that although you can always adjust coverage plays to better suit your defensive needs in any situation, blitzes largely perform as they appear in the playbook.
Oakland Raiders - Offensive / Defensive Playbooks
The Raiders offensive playbook might just be the best in Madden 18, boasting impressive vertical routes throughout all their formations. The Singleback Wing Pair is a strong formation to pay attention to, as is the sole Pistol formation, on top of Gun formations like the Doubles Offset.
Despite being in the mix for best offensive playbook, the Raiders are also up there with the best on the defensive side of the ball, with a balanced playbook that boasts both a 3-4 and 4-3 formations. On top of this, coverage is balanced evenly between man and zone, and each formation also offers some nice blitzes both up the middle and from either side of the field.
New England Patriots - Offensive / Defensive Playbooks
While the Patriots offensive playbook may lack the Pistol formation, it more than makes up for it elsewhere. The Strong Pro formation has some fantastic running plays utilising tight ends and fullbacks, while other formations like the Gun Ace Slot Offset is a great formation to take advantage of vertical tight end threats and some sharp receiver routes.
Somewhat similar to the Raiders playbook, New England has varied formations in their playbook, including 3-4, 4-3, Nickel, Big Dime, and Quarter. There are a bunch of solid coverage plays as well as some nice blitzes in this playbook, including Storm 1 Brave in the 3-4 formation, as well as DB Fire 2 from the Big Dime formation.
New Orleans Saints - Offensive Playbook
The Saints offensive playbook is surprisingly flexible, considering the team has leaned towards the pass in previous iterations of Madden. There are some great formations like Pistol Bunch TE which feature a solid variety of pass and run plays, as well as some fantastic receiver routes in formations like Gun Empty Y-Saint.
Seattle Seahawks - Offensive / Defensive Playbooks
As you might imagine, the offensive playbook for the Seahawks is a dream for the mobile QB and running back combo, boasting read and triple options in the Pistol formations, while featuring a nice set of run and pass combinations over the Singleback, I Form, Strong, and Gun formations.
The defensive playbook for the Seahawks mainly revolves around the 4-3 scheme, which is excellent given the pass rush that the likes of Michael Bennett and Cliff Avril bring to the team. The Nickel formations boast some unique blitz packages, while the the Dime formation brings a balance of blitz, zone, and man coverage.
Hope this article would help you to earn more games easy. Madden-Store will add more basic Madden NFL tips on an ongoing basis to help rookies get acquainted with the latest entry in the franchise.
Related Tags
FeedBack
Keith:

Great seller! I got 2 million coins for soooo cheap!! Check out my team on Madden Mobile! I bought so many good players!

Julian:

Great website and NOT A SCAM! Bought 3M coins and got it within an hour! Definitely recommend

Robert:

SUPER LEGIT & CHEAP. Got my madden mobile coins within 5 minutes of purchase.