What New Positions Will Be Included In Madden 19 Depth Chart
MaddenStore
Date: Jun/07/18 11:30:51
Views: 3202
Madden 19 will be available on August 10, 2018, for PS4 and Xbox One. There is going to be a ton of Madden 19 news on the horizon, so we have been updating news. In the previous few days, we shared a bunch of new
Ultimate Team details
. Today we are going to share news about new depth chart positions in Madden 19.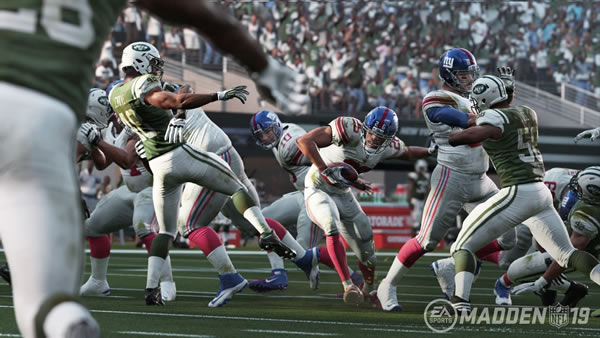 Every year, we wonder what kinds of changes we can expect from Madden games, but one thing we have been able to more or less take for granted is that the depth chart will be much the same as it was last year. It has always been almost ridiculously simplistic. Take your #1 player, stick him on top, and he'll play by default until there's a change (either you take him out, or he takes himself out via fatigue).
Does it work? Well, most of the time, sure. But there are situations where you need someone with a different set of skills to deliver the advantage you are looking for, and that top guy just isn't going to be the right player for the job.
When cases like that would crop up, you would either need to go in by hand and put the player you needed into the top slot temporarily, or you would have to use "Spell HB" or similar.
Madden 19 is going to work differently. The depth chart will include all of the following new positions:
Power Half Back
Rush Right Defensive End
Rush Left Defensive End
Rush Defensive Tackle
Slot Cornerback
Slot Wide Receiver
Sub Linebacker
Depending on the formation you are in, the players you specify will be subbed in when and where it makes sense. So you will have less manual work to do, and players will be subbed in situations which are more appropriate for the positions they play.
This is one of those "small" changes to features which is going to make a massive difference in gameplay. It isn't a flashy change, and the overall system for using the depth chart is still going to be the same. But with all of these new positions available, you will be able to hone your strategic play a lot more, handling a wider variety of situations on the field with ease.
If you don't want to miss any news from Madden 19, stay tuned to us. Meanwhile, we will also bring you affordable and safe
Mut 19 coins
.