What Are The New Features Of Madden NFL 19
MaddenStore
Date: May/30/18 09:37:14
Views: 2885
A few days ago we mentioned that the latest entry in the long-running "Madden" franchise will launch on Xbox One and PlayStation 4 on August 10. And we shared the first details.
Now we don't yet know the full slate of new details set to be featured when Madden 19 releases in August, but EA has already revealed new details about the football sim. Here's a roundup of all the new features for the game just below.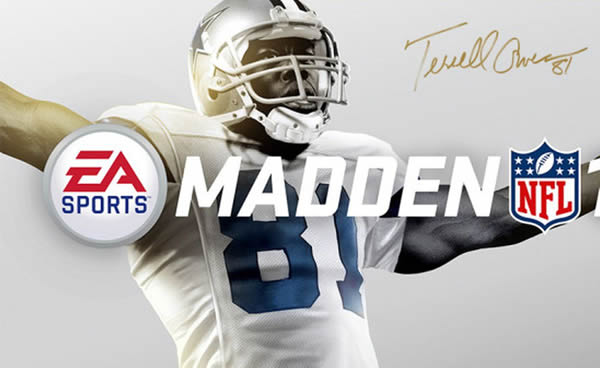 - Custom Drafts in Franchise Mode - We'll expand upon this further down, but you can now create, share, and customize your own drafts in Franchise Mode.
- Zone Coverage AI - If you're one of the Madden players that thinks zone coverage in the game has been lacking for the past few years, then we've got good news. EA has revealed that player AI will be getting some form of upgrade when playing zone coverage on defense.
- 'One Cut' - A bit like the 'true step' feature that was introduced in Madden a few years back, this new feature is set to give players a more realistic step, letting them cut up and dart around the field.
- 'Hit the Home' - This new feature sounds like it'll let player AI find gaps in the defense more easily, and run through holes.
- 'Push the Pile' - A new feature that looks set to be geared towards contact at the line of scrimmage, this should help you gain critical yards in tight situations.
EA has actually released the following schedule for multiple reveals for Madden 19. We know the exact dates when we'll be getting new details for aspects like Ultimate Team, controls, graphics, and more.
Ultimate Team: 5/28.
Gameplay: 6/4.
Controls: 6/9.
Franchise: 6/11.
Presentation: 6/18.
Graphics: 6/25.
Player Ratings: July.
That's all we have for Madden 19 at the moment. Once we know more details, we will update in real time. While you wait, you can pick out some
Madden 19 coins
that you like.