Madden NFL 18 Tournaments Will Be Broadcast On ESPN And Disney XD
MaddenStore
Date: Jan/30/18 01:58:49
Views: 1662
Esports continue to conquer territory outside their traditional platforms. This time we say that Electronic Arts closed a deal with Disney for Madden NFL 18 tournaments are broadcast through ESPN and other channels of the company.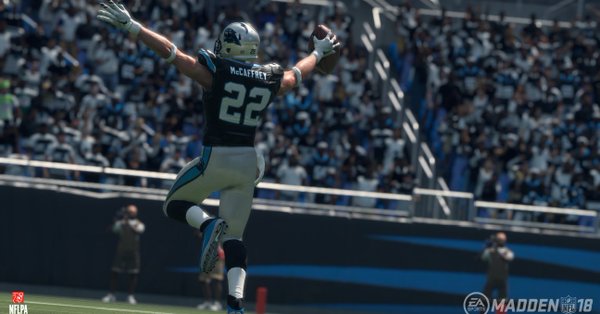 Thanks to this collaboration, players can enjoy all the action of the different tournaments of the Madden NFL 18 Championship Series through ESPN2 and Disney XD. The coverage of these events will begin tomorrow when ESPNEWS airs the quarterfinals of the NFL 18 Club Championship. Keep in mind that the final of this event will also have a space on ESPN2 and ESPN Deportes.
As of February 2, ESPN and Disney XD will begin broadcasting the regular season of the Madden NFL 18 Ultimate League. Its final will be held on April 28 and will be broadcast on ESPN 2 from the NFL draft.
Finally, from April 3 to May 1 a series will be broadcast where Ultimate League players will talk about their lives and show how they prepare for the different competitive events. It is expected that this series shows the effort that professional gamers put to become the best.
"We're thrilled to continue and expand our relationship with EA and the NFL in not only showcasing to our audiences these world class esports competitions for multiple years, but using the myriad of ESPN and Disney global platforms to tell the incredible stories of these competitors." Said John Lasker, vice president of digital media programming at ESPN.
Keep in mind that this is a contract of several years, so it is expected that also transmit competitive tournaments of future deliveries of this franchise. In addition, it shows that the directors of ESPN and Disney XD believe that the esports will manage to capture the attention of their audience.
It is important to mention that this is not the first time that EA and Disney work together to bring esports content to their players. What we are referring to is that since last year, some important FIFA tournaments are part of ESPN's programming.
Madden NFL 18 is available for PlayStation 4 and Xbox One. Do you want to make cheap Madden 18 coins quicker for your game? If you do, you can visit Madden-Store to have more guides and methods about this.