Madden NFL 18 Returns To Show The Power Of Xbox One X In A Commercial
MaddenStore
Date: Jan/11/18 02:11:13
Views: 2064
Xbox One X is the perfect claim to promote games. Microsoft continues its campaign to publicize the power of its beast and it does it together with Madden NFL 18 of Electronic Arts, for that reason we can already enjoy a new announcement related to the brand. The North American brand makes the most of the promotion in its country with great figures of the sport and the result is not bad.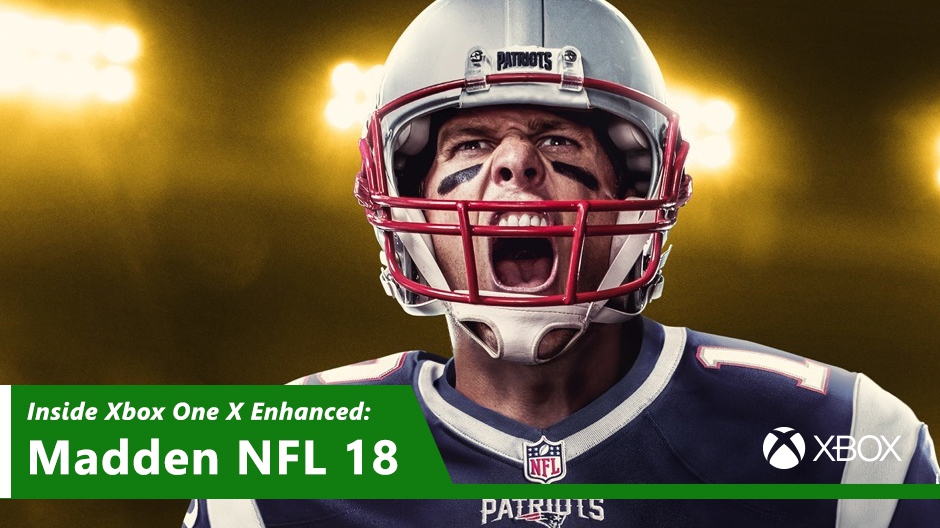 Microsoft does not finish highlighting the power of its new machine. This time, the American manufacturer does it with humor.
Since its big presentation at E3 2016 and even more since its release last November, the Xbox One X is rightly sold as the most powerful console of all time. So all the commercial campaigns around the machine are oriented almost exclusively towards 4K. Many games have been used to illustrate the capabilities of this racehorse and Microsoft continues on this road.
This time, it's Madden NFL 18 that stands out with the Xbox One X. So, it's a funny video that was put online with Marshawn Lynch from the Oakland Raiders team. It is an offbeat advertising but continues to boast the merits of the console that presents the game developed by EA Sports. It is indeed possible to play in 4K now on the last machine of the Xbox One family.
Once again we can see in action the Oakland Raiders and one of their stars, Marshawn Lynch as he speaks with his hand. This time, after a joke about the power of the console, they get into a discussion about a Tokyo fish guy and phone rights, a real madness.
The sense of humor is not lacking and the final motto of the ad "Plays best on Xbox One X" is not missing. You can take a look at the video at the end of the news. In addition, you can recall the old commercials of the series, which also features Lynch and his hand.
Remember that you have all the information about this Madden franchise on our website, If you need any information about the game you can access all its news and data in our articles and news. Take a look at the full announcement, below:
Madden NFL 18 is also available on PS4 since August 2017. Madden-Store.com as one of the most professional online store which glad to share more Madden 18 news and cheap Madden 18 coins with instant delivery.