Madden NFL 18 Is Another Game Of The Simulator Series Of American Football
MaddenStore
Date: Jan/06/18 10:02:26
Views: 1703
Electronic Arts' Madden NFL 18 continued to dominate the football genre with the series' 29th main installment. The game was released on the PS4 and Xbox One in August, and sold about 1.71 million copies in North America.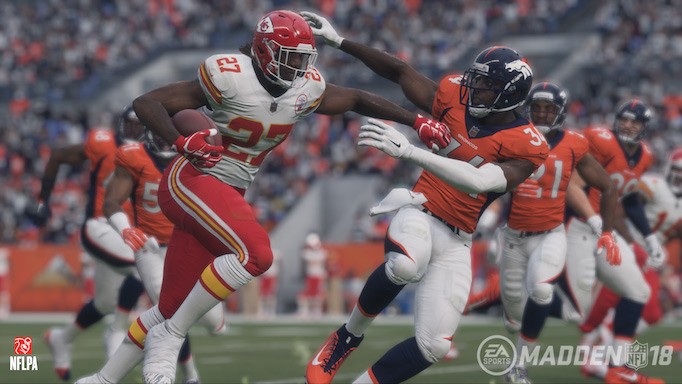 The main changes to this year's installment, beyond the rosters, include a shift to EA's Frostbite engine and a new "Longshot" story mode in which the player follows the career of an underdog NFL draftee. In the history of Longshot, you will play for Devin Wade, who is trying to build a career and at the same time improve his personal life.
Electronic Gaming Monthly gave the game a 7/10 rating, praising the "Longshot" mode but stating that it "misses the mark with a few of its gameplay additions this year - so if you don't immediately take a liking to them and choose to ignore them, the experience will feel a lot like last year's."
What's Good:
• Longshot story mode is fantastic
• Visuals are a huge improvement
• Gameplay has been refined once again
• Madden Ultimate Team is as good as before
What's Bad:
• Target Passing is too hard to use, and actually worse than the normal system
• Longshot's story sometimes comes at the expense of the gameplay
• Madden Ultimate Team is as good as before
If you want more updates, please keep eyes on madden-store.com which is the most reliable online game store to offer amounts of cheap Madden 18 Coins online.