Madden NFL 18 - The Top Five Fullbacks
MaddenStore
Date: Nov/09/17 13:21:25
Views: 2914
We are a few days away from having Madden 18 in our hands and the ratings of the best players by position are beginning to show. This time it's the turn of the Fullbacks, those ideal partners to get the first and ten in little yardage plays or escorts of our running backs.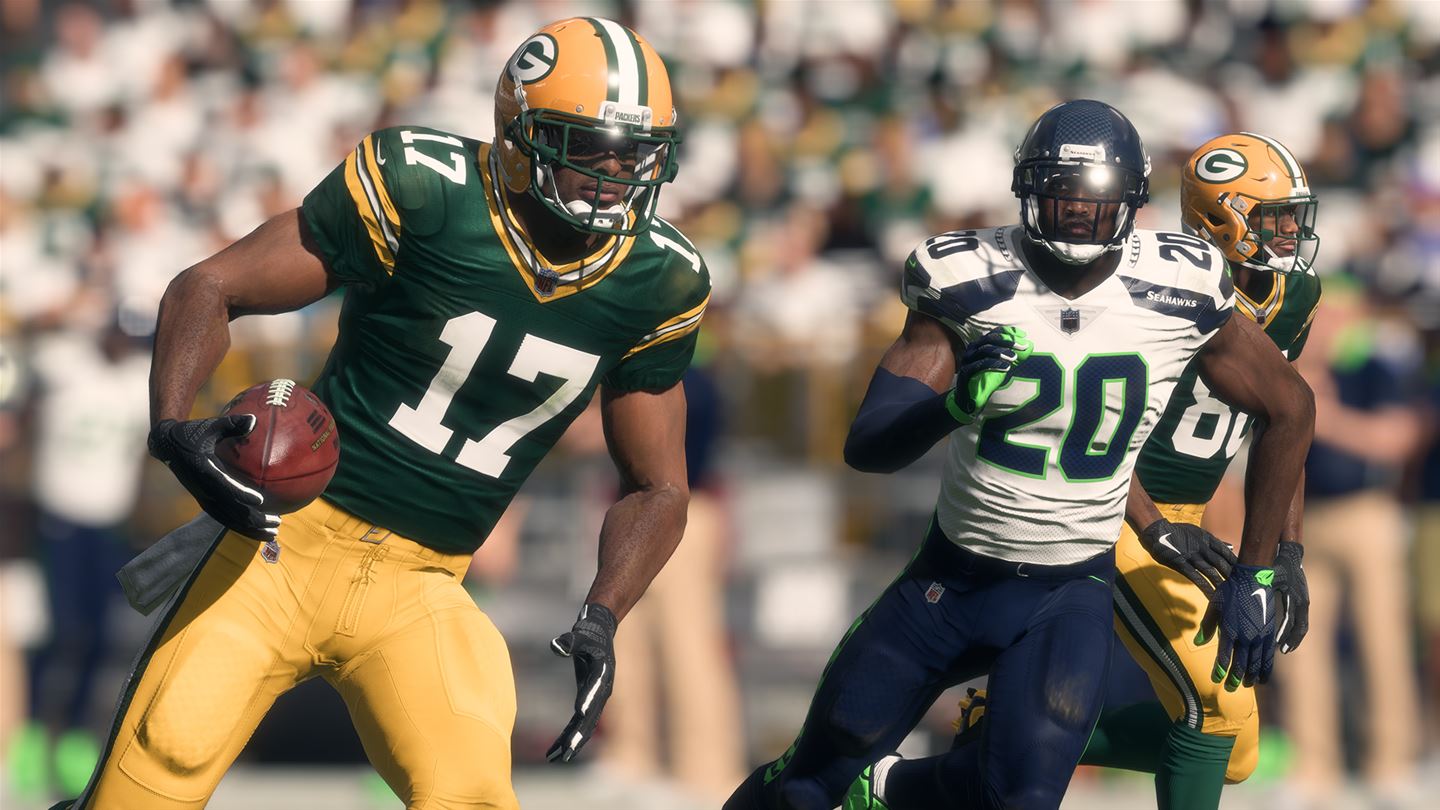 These are the 5 best fullbacks in Madden 18:
5. Andy Janovich - Broncos - 82 OVA
One of the run blockers par excellence in the game. Janovich does not do it either by protecting the QB. It is far from being an option to escape beyond five yards or take off a defensive. Speed of 79, one of its greatest strengths is the Stiff Arm.
4. Aaron Ripkowski - Packers - 83 OVA
Of all the Top 5 is who best blocks. That is worth a lot if you bring Rodgers as quarterback, said the previous thing, Ripkowski has a decent speed although it is not a great option if you want to go on a pass route with him.
3. Patrick Dimarco - Bills - 84 OVA
McCoy's bodyguard could not be left out of this list. Dimarco is sturdy and difficult to move when he blocks the race, maybe not as effective to take care of Tyrod Taylor, however, it is also a good option to get a couple of extra yards after the first contact thanks to his grades in Juke and Spin.
2. James Develin - Patriots - 84 OVA
Oddly enough, the Pats have one of the best fullbacks in the league. That does not mean that they use it to run. Develin is the best qualified in strength with 87, so getting to Brady is not easy with this mass in the middle. With 70 of Speed, it only serves to surprise your rival.
1. Kyle Juszczyk - 49ers - 91 OVA
The best fullback of the Madden 18 by far. Juszczyk. 82 in Speed, 70 in Spectacular Catch and Catch in Traffic, the FB of the Niners has it all, so much, that it is the best qualified player in the entire franchise. Maybe it's your best weapon this year.
Ratings of other quarterback in Madden 18:
John Kuhn - Saints - 80 OVA
For more Madden tips and tricks, stay tuned to Madden-Store. You can choose www.madden-store.com where you can buy cheap Madden 18 coins.