Four Different Methods To Earn Madden 18 Coins In MUT
MaddenStore
Date: Oct/26/17 01:38:54
Views: 1814
Madden NFL 18 is now available in stores and offers fans the most extensive football experience for Xbox One and PlayStation 4. In the new part of the series, the players can use the ultra-modern Frostbite engine for the first time in the history of Madden NFL. The intensity of the football and in the story mode "Longshot" accompany the film-ready NFL career of Devin Wade.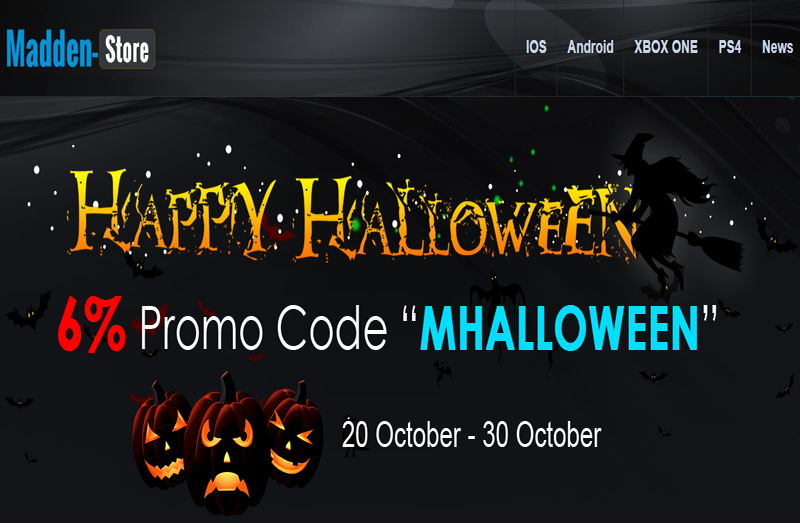 Madden 18 Coins can be utilised in Ultimate Team Mode to purchase your preferred players. Now you need to know you are incredibly lucky because you've found the free means to find unlimited Madden 18 Coins. Gone are the times, where you're expected to devote hours solely for the interest of attaining few coins.
1. Completing Solo Challenges
Solo Challenge is the one of the easiest and fastest way to earn Coins in MUT. The objective of Solo Challenge is simple; face the CPU and complete the objective. Some challenges give the chance to earn bonus Coins by completing certain tasks. Just remember the further you go in Solo Challenges, the harder it becomes.
2. Selling Cards In Auction House
Solo Challenge may be the easiest way to earn Coins, but putting your cards up for sale you can earn some serious Coins. The trick to auctioning your cards off is to sell when the demand of a certain position or player is high. Websites like Madden-Store give you an in-depth look at what price cards are selling for and what cards are currently most sought.
Besides completing challenges, just quick selling your cards is the easiest way to earn coins. While this is something I wouldn't recommend since you can use many cards to complete sets and upgrade other cards to get better players. You will get some cards where this is the only option, though, so make sure you're making the right decision before you use this method.
3. Seasons of Super Bowl
This Head to Head mode pits you against other players online while you try to lead your team to the Super Bowl. Beat your opponents to earn Coins each round. The further you go the more you will earn.
4. Playing The MUT Draft
The new MUT Squads allow you to play with friends in the online mode. This mode lets you draft up to 20 players to put on a computer-generated team. You are given three players to choose from to make your team better. Play up to 4 Rounds, with each round getting tougher, but the possibility of earning more Coins as you move up.