Catch The Latest News Related To Madden 19
MaddenStore
Date: May/12/18 10:48:18
Views: 2804
Although it may have been mentioned in previous articles, I don't want any fans of madden 19 to miss any relevant news. Today, let's sum up the latest news about madden 19.
If you have any news you want to add, we welcome your message. And don't forget that we are a website that specializes in providing you with quality
NFL 19 coins
.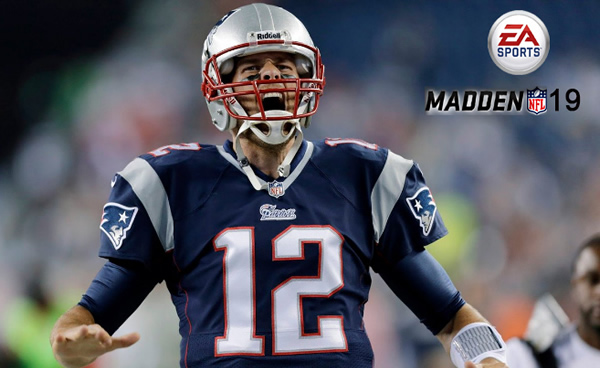 1. The Most Important Thing: Release Date
Traditionally, it has been released on the last Tuesday in August with recent early releases for pre-order customers on the Friday before.
Currently, it has a placeholder release date of 12/31/18 on Gamestop, but that will change once an official date is announced. If that holds true, August 24 and 28th could be the days for Madden 19.
2. Cover Athlete: TBA
We had predicted the cover athlete of madden 19 in an earlier article, but now cover athlete has been announced.
3. Madden Creative Director Leaves EA
Rex Dickson, creative director for Electronic Arts' Madden NFL video game franchise for the last six years, has left the company. He announced his departure recently on Twitter.
Dickson issued a statement on Twitter regarding his decision, which includes the cryptic suggestion that the Madden franchise could be heading in a "new direction."
4. Madden 19 Editions
You can expect two main Madden 19 editions available when the game releases in August. A standard Madden 19 edition that is $59.99 and a Madden 19 Special Edition that is $79.99. Last year the special edition was the G.O.A.T. edition, but with no Tom Brady on the cover this version will likely come with a new name. There is a chance that you will see a special digital only edition with even more bonus items, but that is unclear at this stage since EA dropped that option in 2017.
The Madden 19 Special Edition will include special Madden Ultimate Team bonuses and will allow you to play Madden 19 three days early if EA sticks with what worked for Madden 18.
5. Madden 19 Demo
Do not expect a Madden 19 demo that allows you to try the game for free ahead of the release date. There is also no need for a Madden 19 beta, unless EA shakes things up dramatically.
Instead you will be able to buy EA Access for $5 a month or $30 a year and you can expect to play Madden 19 five days early. We'll have more on this as EA addresses the inclusion of Madden 19 in EA Access Trials, likely at E3 in June.
6. Madden 19 Consoles
We know that you will be able to play Madden 19 on the PS4 and Xbox One. This also goes for the PS4 Pro and the Xbox One X. If Sony decides to deliver a PS5 this year then Madden 19 will definitely be on it.
You will not be able to play Madden 19 on the Xbox 360 or PS3. EA stopped making Madden for these consoles and there is no reason to bring it back. If you own one of these and want to play a new Madden game you will need to upgrade.