Carolina Panthers Madden 19 Team Guide: Ratings & Best Players & Review
MaddenStore
Date: Sep/03/18 18:01:04
Views: 3229
Madden NFL 19 have released on August 10th for PC, Xbox One and PlayStation 4, and player ratings for Madden 19 released to the public now by EA Sports. The last we heard the Chiefs were rated 80 as a team. As present, Madden-Store provides cheap madden 19 coins to buy now which can be better help you while rebuilding Madden 19 Ultimate Team! In this Madden 19 Team Guides, we have list all 32 teams and a state of the franchise as to what likely led to each teams specific scoring. In the previous article we introduced Baltimore Ravens, this article let's take a look at Carolina Panthers.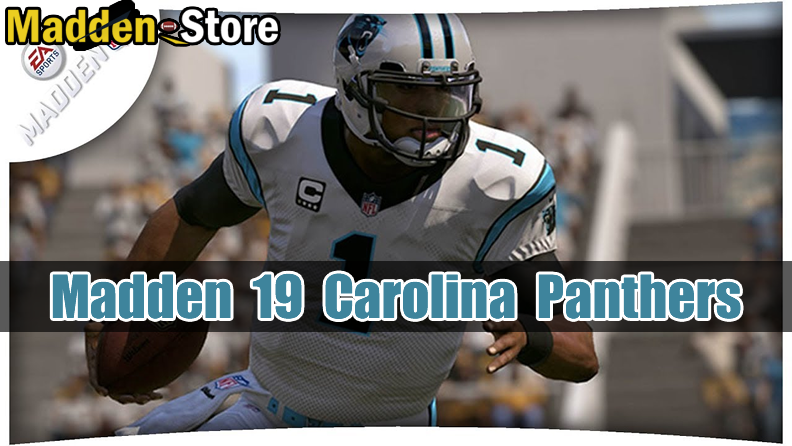 2017 was not the stellar season Carolina Panthers have been hoping for. Following their 2015 Super Bowl bid fell brief in the final hurdle as well as the 'hangover' of 2016 had cleared, there was lots of optimism in regards to the group. The frequent season served them nicely, with huge wins more than the Patriots and Falcons they have been 7-3 going into their mid-November bye week. A second loss to New Orleans in December all-but ended their hopes from the divisional crown, but an 11-5 record was enough to get a wildcard spot and another crack in the Saints. It didn't go as planned even so, as well as a 31-26 loss ended their season.
The Panthers have just two players having a rating larger than 90 - linebacker Luke Kuechly (99), and tight end Greg Olsen (92). Cam Newton at 88 is viewed as a top-10 QB, and 12 other players are rated 80 and above. These numbers all sound quite fair from where we're sitting. Nonetheless, after that numerous Carolina players got curiously low ratings.Specifically, wide receiver Devin Funchess, defensive finish Julius Peppers and ideal guard Trai Turner all got 82s, and each and every features a case to become rated larger. Also, defensive finish Mario Addison and linebacker Shaq Thompson both only got an 80 rating.
Position
Name
Overall Rating
QB
Cam Newton
88
HB
Christian McCaffrey
87
FB
Alex Armah
65
WR1
Delvin Funchess
82
WR2
Torrey Smith
78
TE
Greg Olsen
92
LT
Matt Kalil
72
LG
Jeremiah Sirles
65
C
Ryan Kalil
76
RG
Trai Turner
82
RT
Daryl Williams
84
Average
79.2
Position
Name
Overall Rating
LE
Julius Peppers
82
RE
Mario Addison
80
DT1
Kwann Short
89
DT2
Dontari Poe
83
LOLB
Shaw Thompson
80
MLB1
Luke Kuechly
99
MLB2
David Mayo
70
ROLB
Thomas Davis Sr
83
CB1
James Bradberry
78
CB2
Kevon Seymour
76
FS
Colin Jones
71
SS
Mike Adams
79
Average
80.8
K
Graham Gano
80
P
Michael Palardy
78
Average
79
Best Players: Luke Kuechly (OVR 99), Greg Olsen (OVR 92), Kawann Short (OVR 89)
The Carolina Panthers should have fun once more. Final season there have been moments but one thing just seemed off. It is time to bring it back. Cam Newton and also the offense can definitely do it and this is going to be a massive year for Christian McCaffrey. Luke Kuechly when healthful is one of the absolute finest in the game and all indicators point to a further Pro Bowl season. But this group starts and ends with Cam Newton and his game is constructed off feel and emotion. Period. Simplify the offense a bit to construct off more high-percentage plays and watch Cam Newton cook. It's time for you to have entertaining in Carolina once again.