New Orleans Saints Madden 19 Team Guide: Ratings & Best Players & Review
MaddenStore
Date: Aug/23/18 18:15:29
Views: 2910
Madden NFL 19 have released on August 10th for PC, Xbox One and PlayStation 4, and EA Sports has been release the full "Madden NFL 19" ratings for every player on all 32 teams. As the same, madden 19 coins for ps4, xbox, and pc hot sale in Madden-Store. In this Madden 19 Team Guides, we'll list all 32 teams and a state of the franchise as to what likely led to each teams specific scoring. In the previous article we introduced Dallas Cowboys, this article let us walk into New Orleans Saints.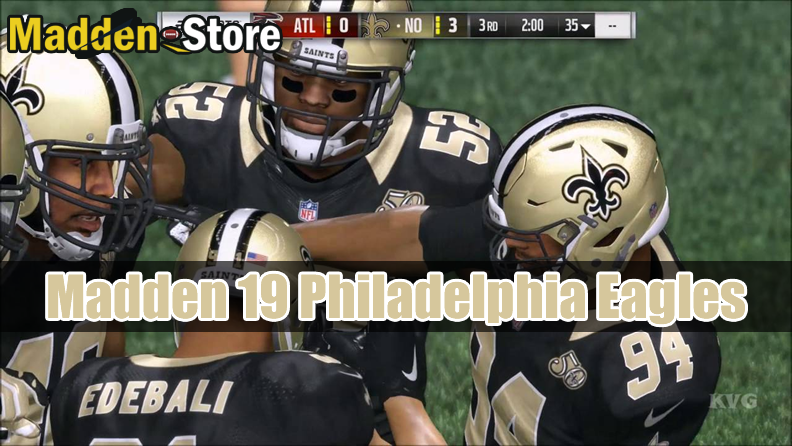 Even though they fell in gorgeous fashion in the divisional round last season, the Saints will commence this season as the second ideal group inside the game. The Saints have massive possible in 2018, with Alvin Kamara, Ryan Ramczyk, Marcus Williams, and Marshon Lattimore getting into their second season as sure-fire starters and key pieces. They added uber-athlete Marcus Davenport inside the draft and receiver Cameron Meredith in cost-free agency. Future Hall of Fame quarterback Drew Brees returns in the helm of this possible juggernaut. Are you able to bring a different parade to Bourbon Street?
As a team, the New Orleans Saints have the 2nd highest rated team in the popular video game Madden 19. Players around the league notoriously complain about their rating, as do fans of the league and video game. New Orleans has top-level players, including the league's fourth-ranked QB in Drew Brees (90) and the fourth-best DE in Cameron Jordan (95). Last season's Rookies of the Year, Marshon Lattimore and Alvin Kamara, enter their sophomore seasons at 90 and 88, respectively. The Saints' roster depth is impressive, with 25 players rated between 76 and 88.
Position
Name
Overall Rating
QB
Drew Brees
91
HB
Mark Ingram II
86
FB
Zach Line
73
WR1
Michael Thomas
91
WR2
Cameron Meredith
83
TE
Josh Hill
81
LT
Terron Armstead
82
LG
Andrus Peat
72
C
Max Unger
82
RG
Larry Warford
77
RT
Ryan Ramczyk
87
Average
82.3
Position
Name
Overall Rating
LE
Cameron Jordan
95
RE
Alex Okafor
81
DT1
Sheldon Rankins
80
DT2
Tyeler Davison
81
LOLB
AJ Klein
71
MLB1
Demario Davis
85
MLB2
Manti Te'o
77
ROLB
Alex Anzalone
74
CB1
Ken Crawley
82
CB2
Marshon Lattimore
90
FS
Marcus Williams
84
SS
Kurt Coleman
74
Average
81.2
Position
Name
Overall
K
Wil Lutz
79
P
Thomas Morstead
82
Average
80.5
Best Players: Cameron Jordan (OVR 95), Drew Brees (OVR 91), Michael Thomas (OVR 91)
Last season was the resurgence in New Orleans. The Saints had every little thing working like a effectively oiled machine. Drew Brees was on fire each downfield and applying the short-pass to maximize the run game, Mark Ingram looked like a Heisman once once more and there was a rookie in the year on each offense and defense. The question now becomes can they do it once again. Almost everything points to yes, on the other hand there's a four-game suspension to Ingram that the group will have to deal with. Even still, if Alvin Kamara continues to acquire better there will not be also considerably concern in Louisiana. The division is hard because the Falcons and Panthers appear to both get back to their Super Bowl techniques and Jameis Winston looks to begin his in Tampa. All that stated, Sean Payton and Drew Brees by no means back down from a challenge and with these two you are constantly in fantastic hands.