Madden NFL Is One Of The Most Successful Video Game Series Ever
MaddenStore
Date: Nov/01/17 23:54:31
Views: 1770
Video games are now the cult medium and have long since arrived in the middle of society. People from all walks of life regularly consume a variety of games, like Madden NFL.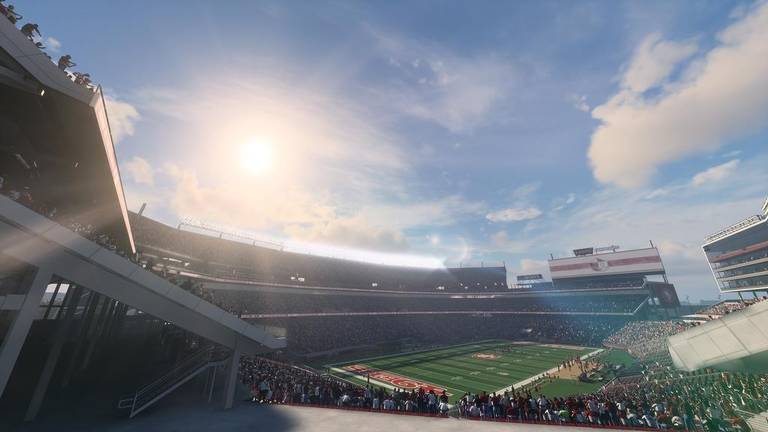 Playnation.de showcased Madden NFL has been one of the top 15 most successful video game series ever made.
The American football sports simulation Madden NFL has been named after the American football coach John Madden and is served since 1988 in annual rhythm with fresh offshoots. The series has been officially licensed by the NFL since 1993 and has had an exclusive license since 2005 granting it exclusive use of all team and league credentials. The latest offshoot of the series is Madden NFL 18, which was released on August 25, 2017 for PlayStation and Xbox One. While FIFA is extremely successful in Germany, Madden NFL seems to be spreading in this country.
Madden NFL series has achieved about 100 millions in the world so far. The latest version is Madden NFL 18.
EA Sports Madden NFL 18 offers fans a deeper experience of Madden NFL than any previous version of the celebrated franchise. Madden NFL 18 features a long list of groundbreaking improvements, including the debut of the celebrated Frostbite system, and offers exciting new ways to team up and play with friends on MUT Squads, and for the first time the "Longshot" story mode takes players through an exciting, immersive and cinematic gameplay experience in which players will determine the fate of Devin Wade, a forgotten NFL aspirant, on his journey to summoning - on and off the field. This unprecedented option will have branched dialogues, school game and 7v7, and new game mechanics. It will also feature famous and recognizable Hollywood talent such as Oscar winner Mahershala Ali and Friday Night Lights star Scott Porter.
Recently, EA Games made more money thanks to the growth of digital services and EA Sports, the division responsible for sports games like FIFA 18 and Madden 18.
The Ultimate Team, which has micro transactions, has grown in sports games. The Madden 18 campaign mode was well received, according to the company, with more than half of the players interacting with the story.