Madden NFL 18 Set New Standards In Football
MaddenStore
Date: Jan/02/18 02:24:41
Views: 1929
Today I introduce you to the new spin-off of the Madden series. With Madden NFL 18 EA sets new standards in football.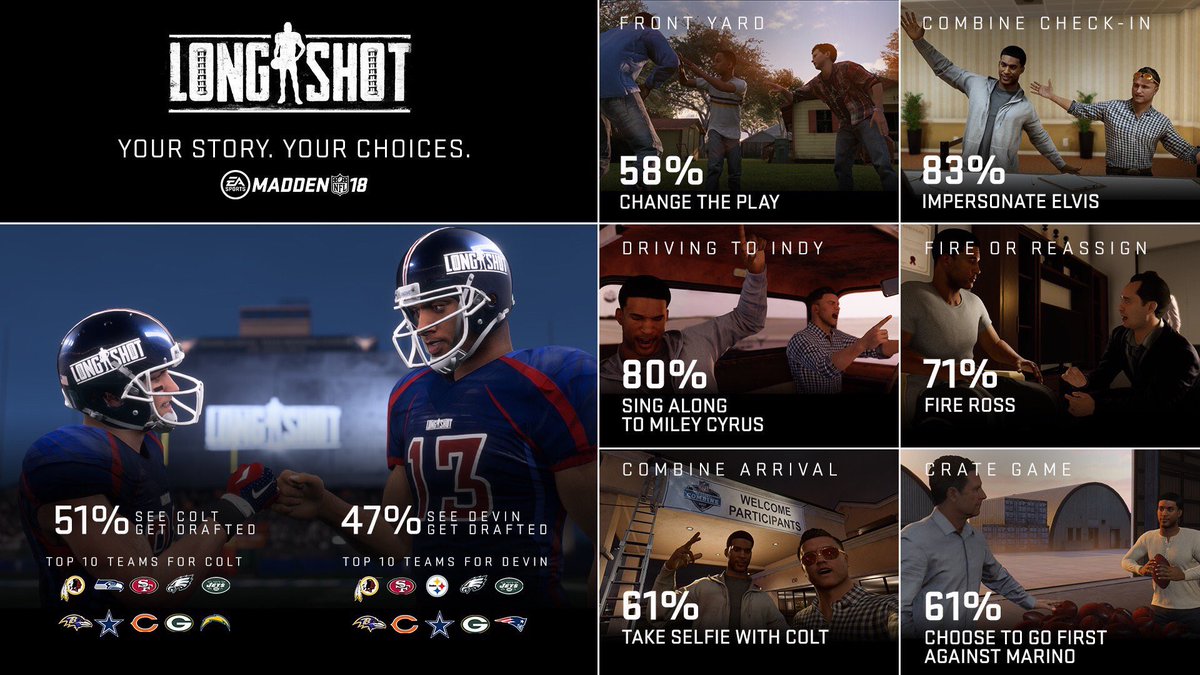 When it comes to graphics, Madden has always been in a top position and has taken nothing away to keep up with other sports games. And in Madden NFL 18 graphics are setting new standards again.
Players, managers, stadiums or fans look more realistic and are a real feast for the eyes. And of course, there are again all game modes that you already know, only with a new addition to which I now come, Longshot!
In the new mode Longshot, one embarks on the journey with the protagonist Wade, who tries to make his way into the NFL (National Footbal League) and of course has to be prepared for competition and anger, because of course not everyone is for him but also has its own well-being in focus.
In addition to the usual gameplay, Longshot has added Quick Times events in several sequences to add a touch of atmosphere to the player and to show how important that sequence is to the story's progression. Quick-time events are scenes in which you need to be very focused as there are any keys that you need to press as fast as you can to make this event happen. And depending on whether you make it or not, the story will build on that.
Now for the career mode. Here you can, as in the other parts, choose your favorite team and try as a player or manager to bring your club to the top. Of course, the big goal here is to reach and win the Super Bowl.
Player transfers, game tactics, team building and and and, are up to you and given free rein.
Back in the new Madden NFL 18 is of course the popular mode Ultimate Team. Here you can build your own team, with your favorite players, to successfully compete against other players in the world. There are normal games to various tournaments to develop further.
Of course, as usual, you will receive in-game currency that allows you to buy different types of packs to get new players, contracts, arenas, jerseys, and more to enhance your club. In addition to the in-game currency, you can of course use real money in Madden NFL 18 to buy packs at any time, but this is up to you.
All in all, EA once again shows why Madden NFL 18 is the leading game for football and really fun, whether alone, with friends or online against players in the world.
I hope I caught your interest and that you give Madden NFL 18 a chance.
EA SPORTS EA Madden NFL 18 is available for PlayStation 4 and X-Box One.