Madden NFL 18 Makes Its Appearance In 2017 Google Top Search Data
MaddenStore
Date: Dec/15/17 10:12:11
Views: 2086
As we all know, November is an important month as many famous franchise video game choose the month for new releases. As one of the most anticipated games of 2017, Madden NFL 18 ranks the top five in the latest US game sales report of NPD Group.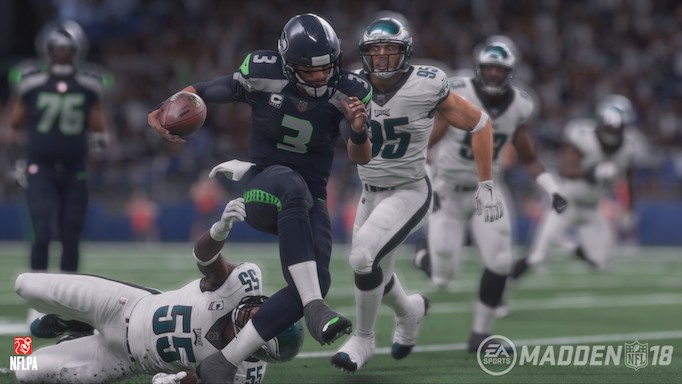 According to Screen Rant, one of the biggest video game, Madden NFL 18 also make its appearance in the 2017 top search data of Google.
"A game from the Madden NFL series is a no-brainer for a list of the top trending games of the year. Madden is one of the biggest sports franchises alive in video games, and this year's entry was no different in terms of popularity from those that have gone before it, once again jumping straight to the top of the sales charts upon release.
The game introduced the Longshot story mode, a game mode that brought a character-centric narrative to gameplay that's normally affiliated with the world of the sports sim. The mode has split players down the middle, and as such it's even heightened the game's Google presence."
Madden NFL 18 is the new delivery of the American football simulator of Electronic Arts, the sport king in the United States and that increasingly generates more followers in the world.