Madden NFL 18 Announces Its Support For Xbox One X With Fun Advertising
MaddenStore
Date: Dec/28/17 15:03:31
Views: 2678
Xbox One X is the most powerful console available on the market. No wonder then that game developers use it to promote their titles. This is also the case with Madden NFL 18. In the latest ad of this game, the slogan "It runs better on Xbox One X" is used by Microsoft to promote the console.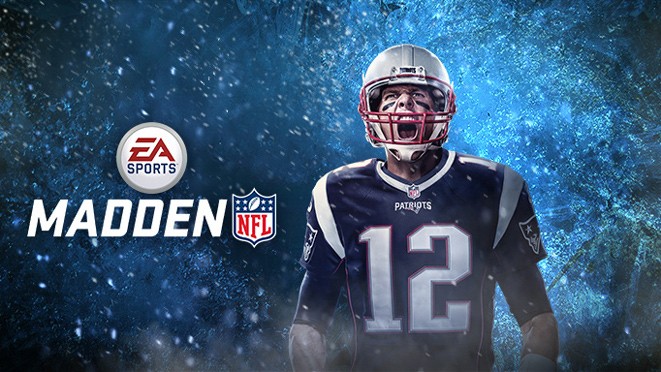 EA Sports confirmed a few months ago that the Madden NFL franchise's last title, Madden NFL 18, would support Xbox One X to offer notable improvements in its graphic section. Electronic Arts confirmed its partnership with Microsoft to take full advantage of the new console, where it has already made improvements for many of its latest releases. There is no better time to get this update than Christmas, where many users will take advantage of the parties to play. With a funny announcement, Microsoft has promoted its latest console and sports simulator, ensuring that Xbox One X is playing where Madden NFL 18 is best played.
When it comes to promoting their products, Microsoft has always shown a curious and fun perspective. It is not the first time that it surprises us with a funny announcement. On this occasion, we can see a 31-year-old Oakland Raiders player, Marshawn Lynch speaking with his hand, announcing the arrival of this update that allows you to enjoy the spectacular Madden NFL 18 with a better finish and, above all, a spectacular 4K, 60 frames per second with HDR support.
These days are being very positive for Xbox One X, with the arrival of several updates that adjust the performance of games like The Witcher 3: Wild Hunt, Hitman, Life is Strange or For Honor to the hardware features. Xbox One X is a sales success, where the alleged obstacles that implied the involvement of the 4K have not left out those who do not have a TV or monitor with this resolution.
And is that the updates are allowing to notice the visual improvements regardless of this fact, with an improved frame rate, more stable, better load times and, above all, by the involvement of some studies to offer different configurations for these improvements. It is worth mentioning that the mentioned production appeared on August 25 on PlayStation 4 and Xbox One. Xbox One X debuted in November this year.