Madden Mobile Points Trading Guide
MaddenStore
Date: Jan/25/18 11:41:47
Views: 1889
Madden mobile points come to trading now, here is a guide for trading, follow this guide and get more madden mobile points at madden-store.com.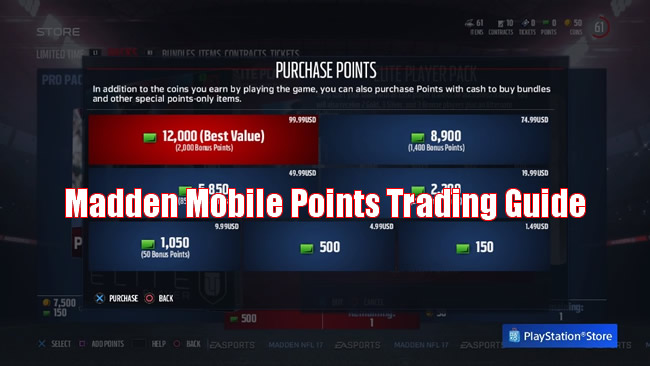 1. Provide your account information
What we need is your Game account. Please provide us your Apple's Game Center ID, the role name and the temporary password. We can provide your account's safety in the transaction.
2. Temporary password
Please set up a new temporary account password before making order. You can change back to your original password after we complete your order.
3. Confirm your order, then modify your password
We will send you a confirm email while we complete your order. Please log in to your Apple account to check out and confirm your order. Then you can change your password.
P.S. It is 100% safe and secure at madden-store.com. There is no any impact on your account. We take responsibility for that. If your account has been banned due to recharge by us, we will pay you 10 times loss compensation. Be reassured to buy and use.