Madden 18 Tips: Five Best Safeties
MaddenStore
Date: Nov/25/17 00:29:16
Views: 1924
Every time less is needed to get Madden in our hands. In virtual football, defensive players also win championships, so having good safeties is a vital part of getting Vince Lombardi.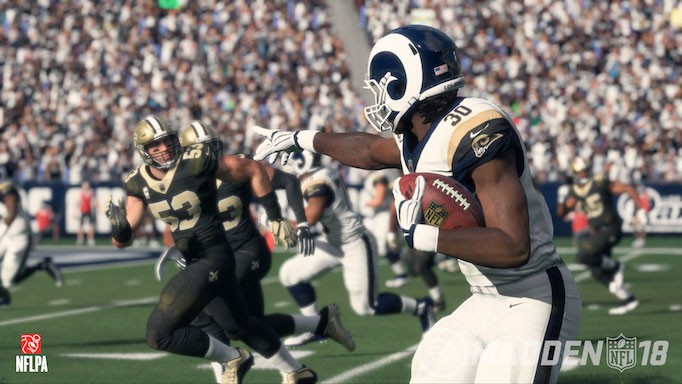 These are the 5 best safeties in Madden 18:
5. Eric Weddle - Ravens - 93 OVA
An old acquaintance in the Ravens' secondary, Weddle continues to maintain his level and he did not miss anything in this Top 5. With 93 of Awareness, the highest of this list, a Speed of 85 and Agility in 89, Weddle could be your best option to trust the last tackle.
4. Harrison Smith - Vikings - 93 OVA
For many the discussion starts here. And is that Smith does not have the reputation of the other players who are on the list, but has several extra points in Strength (73) compared to Weddle as in Speed ??87, however, we can not deny that the Vikings have improved a lot on his defense.
3. Earl Thomas III - Seahawks - 94 OVA
One of two defensive Seattle that are in this Top 5. So good is still the 'Legion Boom'. Thomas III has 91 in Awareness, 91 in Speed, 93 in Agility as well as a strong zone coverage. Obvious that throwing against the Seahawks can cause you many turnovers.
2. Eric Berry - Chiefs - 94 OVA
Here his position is criticized because for many, including myself, he is the best in the position and his qualification in zone and personnel coverage in Madden 18 thus guarantees it. However, Berry does not have the teammates that do exist in Seattle to make him more fearsome. That said, if you intercept with Berry, you might get to the other side with 84 from Elusiveness, 87 Juke, 83 in Spin and 81 in Ball Carrier.
1. Kam Chancellor - Seahawks - 95 OVA
The second player of Seattle in this list and who dominates the position better than anyone according to the statistics of Madden 18. And is that few things as fun as having the player with the highest Hit Power (97) of the entire game, waiting to tackle at open field.
Ratings of other safeties in Madden 18:
Devin McCourty 92 OVA

Landon Collins 92 OVA

Reshad Jones 91 OVA