Madden 18 Tips: Five Best Cornerbacks
MaddenStore
Date: Nov/09/17 13:49:14
Views: 2418
The Madden 18 is about to arrive and the ratings of the players have begun to be questioned. This time, it's time to review the Top 5 of the best cornerbacks of this edition, a difficult position to play in which it always helps to have the best covering the receivers.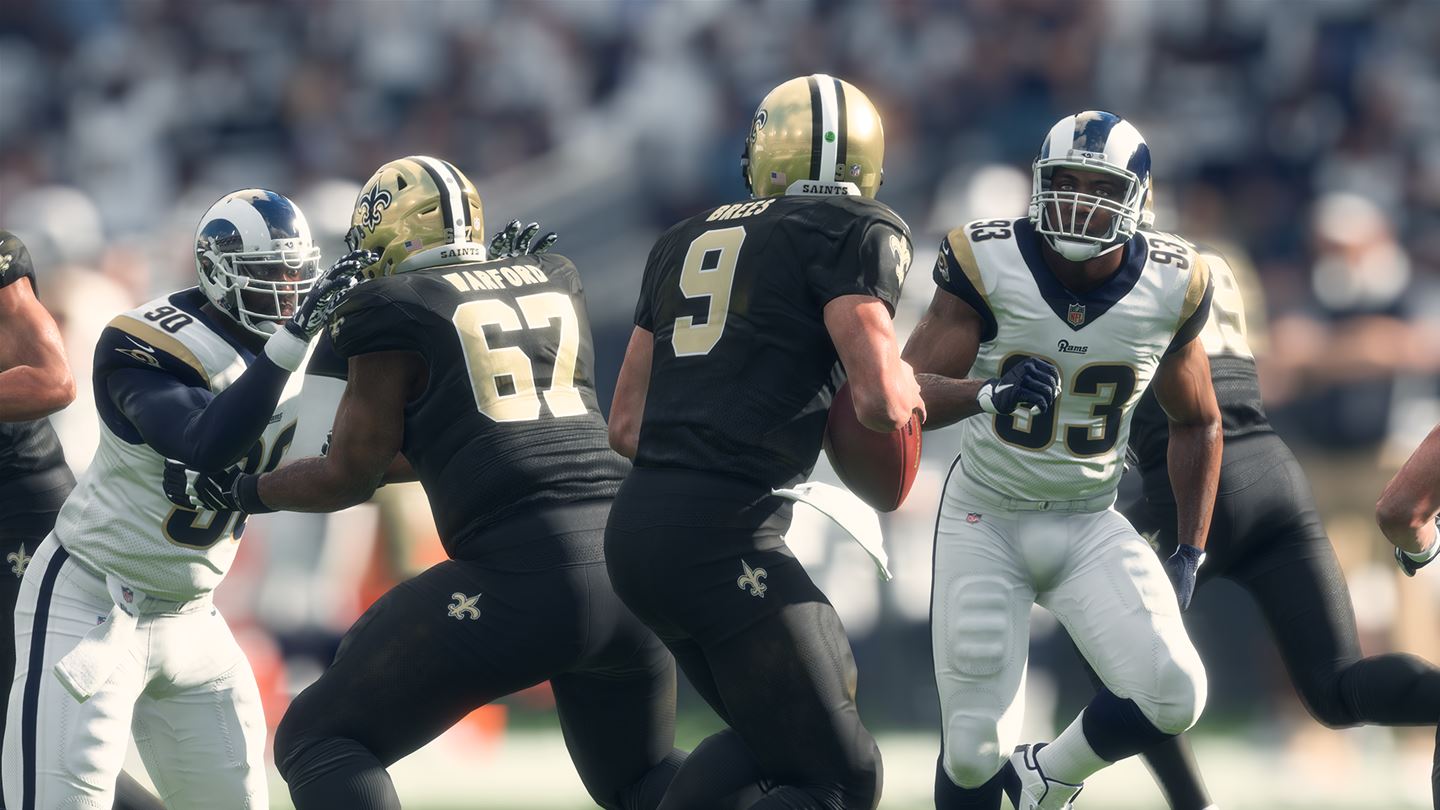 Here are the five best cornerbacks of Madden 18:
5. Josh Norman - Redskins - 90 OVA
There is no qualification for his big mouth, but even his qualities won him a position in the Top 5. Norman has 95 of Awareness, which is valuable when reading QB, if we add a Speed of 88 and a Agility of 92, we have a solid CB in our franchise.
4. Patrick Peterson - Cardinals - 91 OVA
The fastest CB of the whole game is Patrick Peterson. So it is also a weapon when it comes to returning kicks with his 88 in Kick Return. His qualifications make him a valuable man in the field, especially considering the rivals that Arizona's 2017 season will have in the game.
3. Malcom Butler - Patriots - 92 OVA
From 'zero to hero' in a Super Bowl pass. And from there, Butler has confirmed that he is not a single-play player. Malcom Butler is in the Top 3 with good grades in Tackleo and a Man Coverage of 95. The Zone Coverage of 93 guarantees that you will rarely be encouraged to throw in that area.
2. Aqib Talib - Broncos - 94 OVA
The Broncos secondary is well guarded by Aqib Talib. For this delivery of Madden, its Jump and Catch rating is quite high so the interceptions will be the order of the day. 88 of Speed, 91 of Agility and 89 in Juke, make you implore that you do not win the ball if you do not want to receive a guaranteed six pix.
1. Chris Harris Jr - Broncos - 94 OVA
That's right, the Denver Broncos defense has nothing more to Von Miller and Aqib Talib, the best CB of all the Madden 18 is Harris Jr, the other cornerback of Denver. He has the best scores in Man and Zone Coverage, maybe a little low in Hit Power, but he does not need it if the receiver can not have the ball in his hands.
Ratings of other cornerbacks in Madden 18
Richard Sherman - Seeahawks - 90 OVA

Dominique Rodgers-Cromartie - Giants - 89 OVA

Janoris Jenkins - Giants - 89 OVA