EA Gives Fans The Deepest Experience Of Madden NFL 18
MaddenStore
Date: Nov/02/17 17:35:39
Views: 1986
Electronic Arts has released Madden NFL 18, giving fans the deepest experience of Madden NFL 18 than any other edition in the history of the franchise. Madden NFL 18 offers a long list of improvements, including its debut with the celebrated Frosbite game engine, features like the first Longshot story mode and incredible new ways to team up with friends and play with the MUT Squads.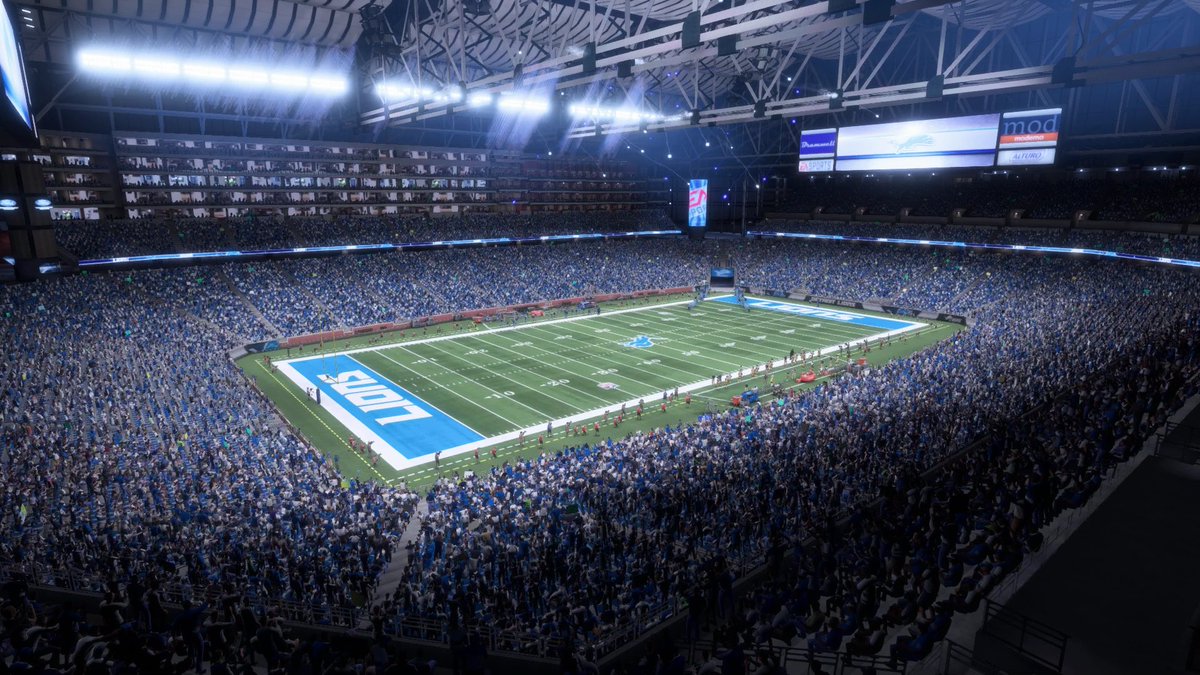 The game continues to accumulate incredible reviews and is acclaimed by the community of gamers.
For the new fans of Madden NFL, and those who enjoy the experience of watching a good movie, we present Longshot, the first campaign mode of the franchise. Longshot is an emotional, immersive and cinematic gaming experience where fans will determine the fate of Devin Wade, a forgotten NFL prospect, on his way to the Draft on and off the field. This new game mode includes dialogue with responses that can affect history, collegiate football and 7v7, as well as new game mechanics. It also includes big Hollywood names such as Oscar winner Maharshala Ali and Friday Night Lights star Scott Porter. IGN named Longshot as something "fantastic" and that "keeps you close to the TV".
Madden NFL 18 producer Seann Graddy explains: "With Madden 18, all the old, new and casual fans will find something that appeals to this year's edition. Each year we try to take Madden NFL farther than last year and with Tom Brady on the cover, who has incarnated the Longshot story throughout his career, the Frosbite engine, MUT Squads, new game mechanics, and many more surprises, we're giving fans the best NFL gaming experience ever."
Thanks to the transition to Frostbite, EA's proprietary graphics engine, Madden NFL 2018 has the most realistic visuals in the game's history: breathtaking cityscapes, stadium exteriors, player details and impressive lighting . No doubt the fans will feel that they are watching an official NFL broadcast every time they play.
Madden fans looking for a competitive and team experience will enjoy MUT Squads, which allows them to play as a team and online through the Madden Ultimate Team. Now fans can combine lists of players to create the best lineups with legendary and current professionals, choose the role of each of them and join two other fans to conquer the grid. In addition, new game mechanics enrich the experience on the court, with more accessibility and added control, allowing you to play and have fun in any position in the field.
The new game features include Play Now Live, where fans can recreate the best matches of this season and continue their careers in Franchise Mode, with updated records and player lists. In addition, Madden NFL 18 also has new game modes such as Arcade, Simulation and Competitive. These styles empower fans to decide their favorite game experience so they can customize them just as they like.
For all those who enjoy playing everywhere, they can have their dose of NFL with Madden NFL Mobile from EA Sports, which recently launched its fourth season. Madden NFL Mobile contains the biggest update in its history and includes competitive tournaments, player development, better graphics and the presentation of Story Mode. You can download Madden NFL Mobile for free on the App Store and Google Play.
Madden NFL 18 is developed in Orlando, Florida by EA Tiburon and is available for Xbox One and PlayStation 4. You can download Madden NFL Mobile for free on the App Store and Google Play.