EA Access: Madden NFL 18 Soon Available In The Vault
MaddenStore
Date: Feb/06/18 15:19:13
Views: 2182
As Electronic Arts announces, Madden NFL 18 will soon be featured in The Vault by EA Access on Xbox One.
Electronic Arts has been at the center of the rumors a few days ago, with the supposed interest of Microsoft. Leaving these issues aside, what may be interesting is knowing what will be the next game of this editor in The Vault, EA Access. As confirmed on Twitter, Madden NFL 18 will be preparing to reach subscribers for free.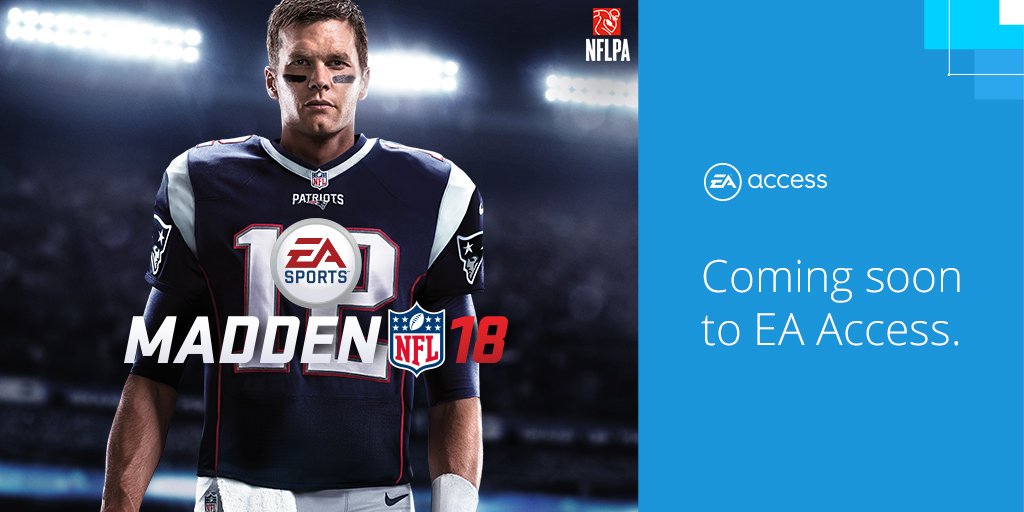 On Monday, early German time, the NFL Super Bowl is rising and anyone who wants to play football on the console can do so for free as an EA Access subscriber, as Madden NFL 18 will soon be on The Vault. Maden NFL 18 is the first game of the license that took advantage of Xbox One X and introduced a new career mode, called LongShot. In this career mode, similar to the one introduced in other EA Sports games, such as FIFA or NBA Live, it allows you to put yourself in the shoes of an NFL player on the way to the SuperBowl.
Madden NFL 18 is one of the best sports exponents in the market, being a reference in the technical section. Although this sport may not have the same impact as in the United States, enjoying football of the highest level is something that can always be attractive. Full of possibilities, adding new ways of approaching this sport, Madden NFL 18 is one of the most spectacular sports games currently in the Xbox One catalog, especially in its version for Xbox One X.
EA Access subscribers are in luck, as the Electronic Arts service continues to grow its catalog of free games in The Vault. Recently one of the jewels of the backward compatibility with the original Xbox, Black, was introduced, after having sent the first Bad Company of Battlefield, just when there are rumors of his return. EA Access is a subscription service for Xbox One that gives many advantages to its subscribers, such as these The Vault games, as well as a permanent discount on Electronic Arts products and early access to launches.
If you are interested, you can opt for the EA Access monthly subscription for € 3.99 or an annual subscription of € 24.99.