What New Features Will Come In Madden 18
In last year Madden 17 season, Madden 17 launched out of a new game mode, and Madden 18 will come in next few months, we should try to pay attention while we review the old Madden 17 basics, and some new features in upcoming Madden 18 this year.
In last season, Madden 17 launched out a new play way to stop runs and passes last year.Instead of choosing specific plays, play counters allowed you to predict what kind of play your opponent would call (a passing play or an inside run, for example) and automatically line your defense up to counter it.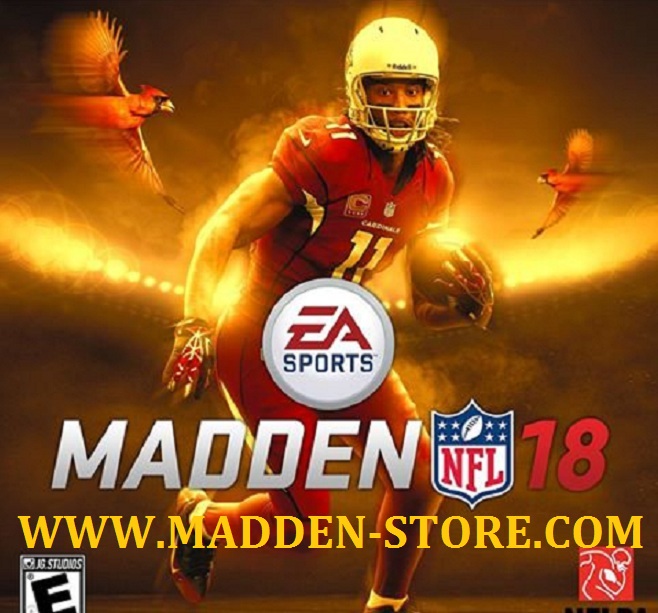 In franchise mode last year, Madden 17 introduced new "big moments" that shaped your player and your team's future. Deciding to keep a quarterback in after he's had a minor injury could cost you season if he gets hit a second time. Substituting a rookie in might mean the difference between a loss against your rivals and another tally in the win column.
But all above I said is about Madden 17, the old modes, then, what new features will come in Madden 18? Are they will be very complicated?
New this year is the Frostbite physics and visual engine that will power the next-gen Madden experience. We've seen this in other EA titles before, but this will be the first time seeing it in the Madden franchise. Also new is the Play Now Live! mode that lets you recreate the best real-world NFL matches of the week.
According to EA, there's also going to be a new game mode. We haven't heard too much about it yet, but it's supposed to be a variation on the traditional franchise / player creation mode that takes an unknown player you've created to the top of the league.
Gameplay-wise, a new feature called Target Passing will give you better passing control, allowing you to throw the ball to who you want in the exact spot on the field. If traditional play calling is too tough, Madden 18 is introducing three new play styles: Arcade, Simulation and Competitive. Here's a description of each:
Arcade: Action packed excitement filled with spectacular plays and scoring with limited penalties.
Simulation: True to player and team ratings using authentic NFL rules and gameplay.
Competitive: Your stick skills are key, earn big rewards for your skill or receive bigger penalties.
Besides above, you can also see a new mode in Madden 18, it is Coverage Assignment feature which will helps you track that receiver you are supposed to be guarding when you are on defense. And Madden Ultimate Team and Franchise modes will be back in new Madden 18, so you do not need worry about there is no fun in new game, EA developers must had improved a lot Madden gameplay, so what we need to do is enjoy and adapt it.
See more Madden 18 news, you can follow www.madden-store.com, you will find there are a lot cheap Madden 18 coins for sale if you go there.
Related Tags
FeedBack
Keith:

Great seller! I got 2 million coins for soooo cheap!! Check out my team on Madden Mobile! I bought so many good players!

Julian:

Great website and NOT A SCAM! Bought 3M coins and got it within an hour! Definitely recommend

Robert:

SUPER LEGIT & CHEAP. Got my madden mobile coins within 5 minutes of purchase.