The Strategy of Fast Concession Mode in Madden 17
If you love Concession Mode and team building , but don't have so much time to play madden , then you come in a right place! Today, I will share a system that allows you to make fast progress ,and don't need spend redundant time on madden game.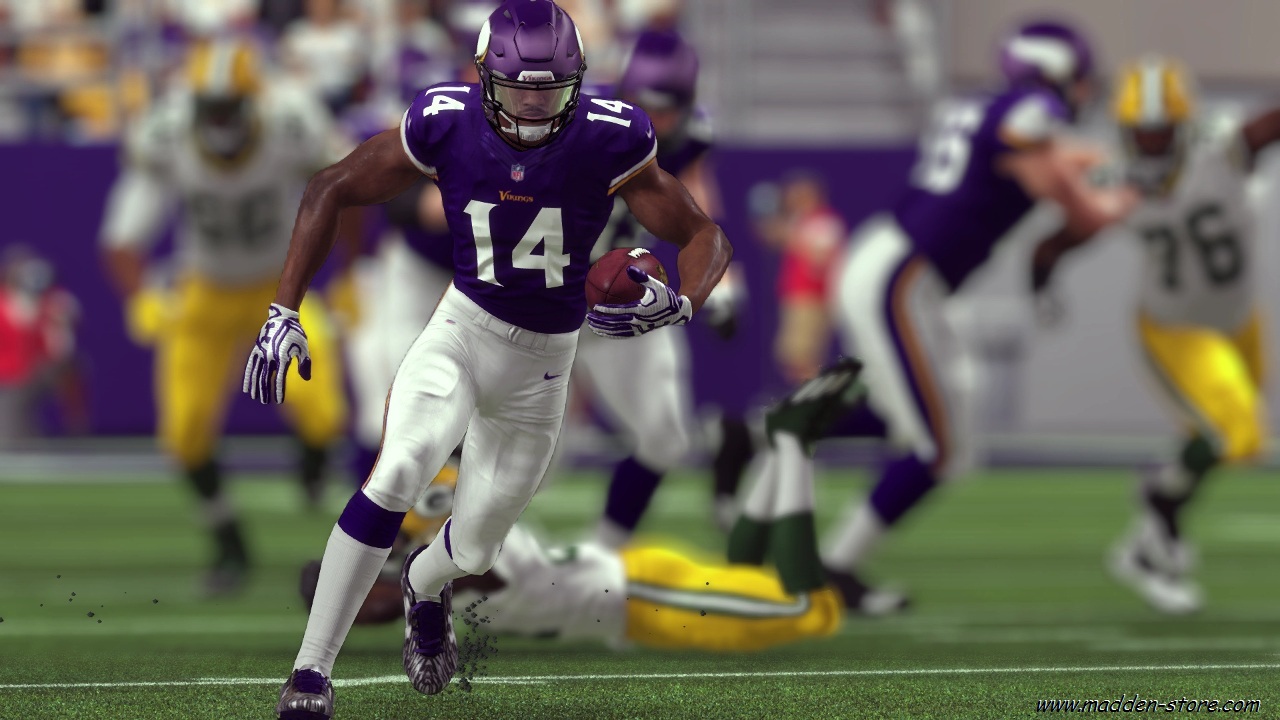 First, lets roughly talk about some hard rules on plays.

1. I play every play until each team has scored. I must earn a shut out, and I must suffer the humiliation if you are shut out.

2. I play every play of at least each team's first possession, no matter what happens. I actually play until I've seen all the lineup screens just to make sure there's been an appreciable number of plays run on each side.

3. Except when I'm basically "simming out" a game, I play the full drive anytime my team forces a turnover. These are such important possessions in any game, I feel obligated to take an active hand.

4. I use a custom playbook with custom gameplans, this way at least I'm "calling" the plays when I'm not actively playing.
Here's the basic norm . I break games down into 5 categories : Preseason, Divisional, Conference, Interconference, and Playoff.
Preseason games are user discretion. You may play the moments however you please, whatever you need to use the preseason games for. Playoff games must be played in their entirety.
Then, let us talk about the levels of control.

Level 1: Full play. Control every play.

Level 2: Key Plays. Sim one play at a time, backing out to play the following situations;
* Backed up
* Third and forth downs
* Red Zone
* After a turnover
* Last 2 minutes of the 1st half
* Last 5 minutes of the game

Level 3: Play the Moments, Normal Speed
Please remember to back out and player after turnovers, and bee ready to back out and reevaluate after getting a score.
Level 4: Play the Moments, Fast
Generally only when game is well in hand one way or the other.

Now, when to use these.

Division Games
Game is within 10 Points: Level 1
Game is within 11-17 points: Level 2
Game is within 18-21 Points: Level 3
Game is beyond 21 points: Level 4

Conference Games
Game is within 7 Points: Level 1
Game is within 8-10 points: Level 2
Game is within 11-21 points: Level 3
Game is beyond 21 points: Level 4

Interconference Games
First Drives: Level 1
After first drives: Level 2
Game is within 7-21 points: Level 3
Game is beyond 21 points: Level 4
So, have you learned something after browsing my understanding , you can just use one standard for all games as I used before, but it will spend too much time, I usually could knocking out 2 games a sitting in this way, I wanted to accelerate the way .


Related Tags
FeedBack
Keith:

Great seller! I got 2 million coins for soooo cheap!! Check out my team on Madden Mobile! I bought so many good players!

Julian:

Great website and NOT A SCAM! Bought 3M coins and got it within an hour! Definitely recommend

Robert:

SUPER LEGIT & CHEAP. Got my madden mobile coins within 5 minutes of purchase.