Madden NFL 17 Companion App is out
Finally, Madden 17 players get its companion app. The app is about 59.6 MB, which requires you need an EA account to use for PS4 or Xbox One. And for iphone, iOS 8.0 or later is required. Here are Apple link and Google link you can check. Let's see the functions of the companion app.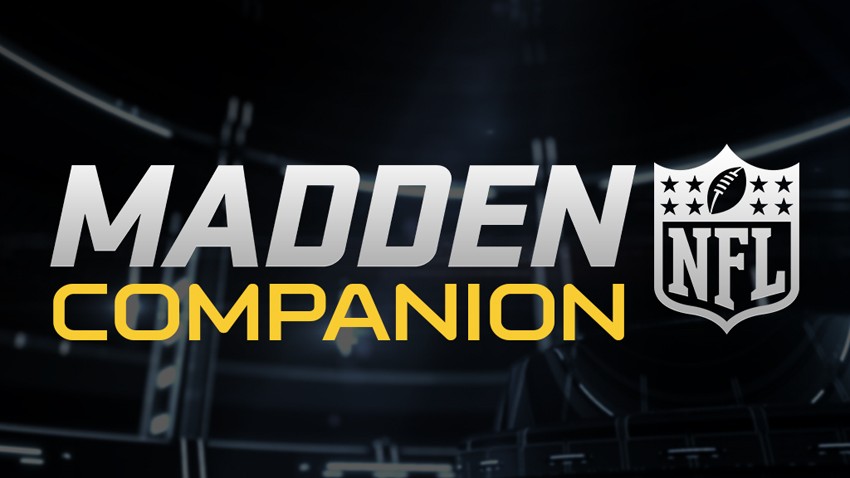 Connect to your franchise
Check on your team anytime, anywhere. View your league schedule, set your game status, and export league data to supported 3rd party sites where you can analyze stats and more. League Commissioners can also utilize convenient tools to advance their franchise week, clear cap penalties, and set league members to "auto-pilot."
Access Madden Messenger on the Go
Keep in touch with your franchise and Ultimate Team through Madden Messenger, and never miss an important update. Receive synched notifications straight from your console about completed auctions, new trade offers, rewards, objectives, and earned achievements.
Stay in the know
Connect to the Madden community with user-generated content, from intense screenshots to videos of game-changing plays. Get hints and strategies from the pros, and even learn about fresh feature updates, exclusive offers, and information about upcoming competitive events directly from the Madden team.
Score exclusive MUT rewards
Sign up to receive MUT rewards like Coins, Packs, and other great surprises throughout your Madden Season. View your rewards and discover unique and more in-depth reward stats, exclusive to the Companion app. Then, get in the game to redeem them for packs, player items, and more.
But from the users' response, it seems that you can't do anything on the app, even view your team, but export data to other websites. As for what kind of data you can view or export, then you can exclusively export to supported websites-you can't download to your own devices. But you can export League info, rosters, and weekly stats to websites like Daddy Leagues.
Do you download the app? We have provide you the download links that you can download. You can use then get something to say. As for the game, if you still keep playing, but to find you are lack of MUT 17 coins. It is totally safe that you can buy madden 17 coins here. Any questions about your orders can be solved.
Related Tags
FeedBack
Keith:

Great seller! I got 2 million coins for soooo cheap!! Check out my team on Madden Mobile! I bought so many good players!

Julian:

Great website and NOT A SCAM! Bought 3M coins and got it within an hour! Definitely recommend

Robert:

SUPER LEGIT & CHEAP. Got my madden mobile coins within 5 minutes of purchase.