Madden Classic - The First Major In 2018 Madden Championship Series
It's time for the first major in the 2018 Madden Championship Series - the Madden Classic. "Through ranked Online Ladders and Eliminations to Challenger Events, the Live Finals for the 2018 Madden Classic are nearly upon us."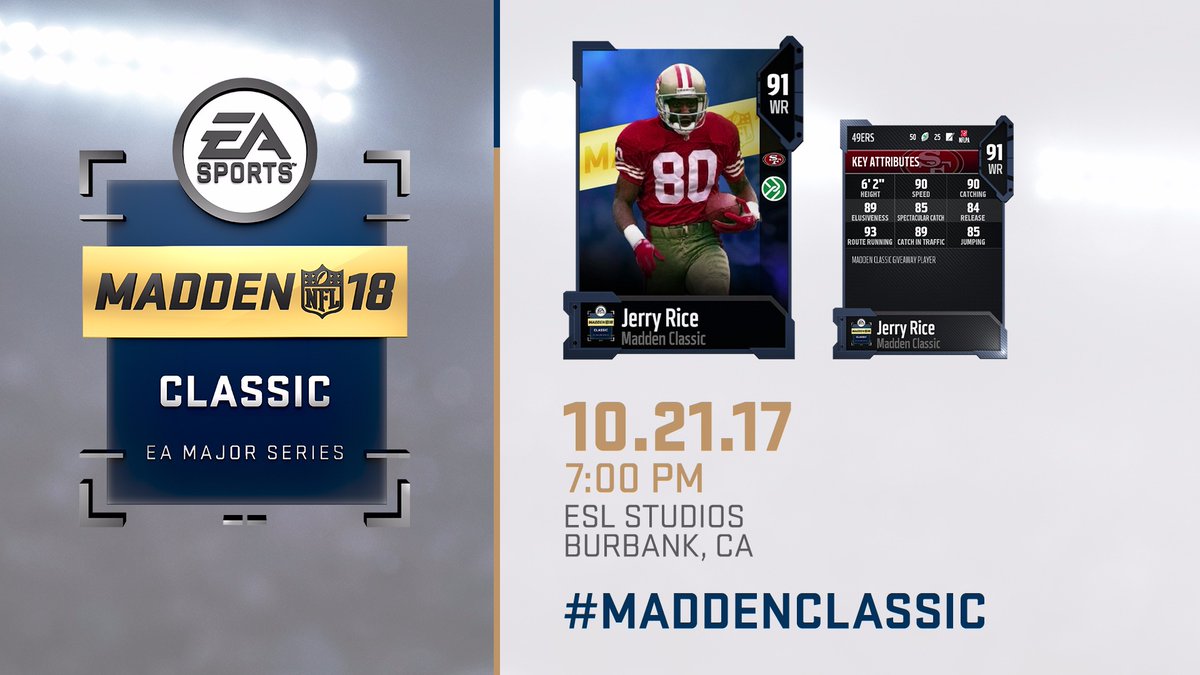 According to the official announcement, there will be eight competitors, four online contenders and four Challenger Event winners in the Live Finals. Here's the lineup for the Madden Classic:
Four Online Contenders
Eli "Trueboy" Clayton
Michael "Duke" Crandall
Chris "DubDotDubby" McFarland
Raidel "Joke" Brito
Four Challenger Event Winners
Michael "Skimbo" Skimbo
Stephen "SteveyJ" Javaruski
Kent "Kaus" Auslander
Trae "Tweez" Bapes
The Madden Classic kicks off on Friday October 20th and crowns the first champion of the 2018 Madden Championship Series. You can watch the Madden Classic by going to MaddenChampionship.com on Oct. 20 at 2:30 p.m. EST and Oct. 21 at 4:00 p.m. EST.
Related Tags
FeedBack
Keith:

Great seller! I got 2 million coins for soooo cheap!! Check out my team on Madden Mobile! I bought so many good players!

Julian:

Great website and NOT A SCAM! Bought 3M coins and got it within an hour! Definitely recommend

Robert:

SUPER LEGIT & CHEAP. Got my madden mobile coins within 5 minutes of purchase.