Madden 18 Implements Fixes In Update 1.05
After Madden NFL 18 released a title update, the development team receives many feedback from players because the fix they implemented has not been sufficient in fixing the issue and has impacted Franchise users. So, the fix will be removed from the game. The two gameplay-specific additions is going to be removed: dropped passes and the supporting user banners.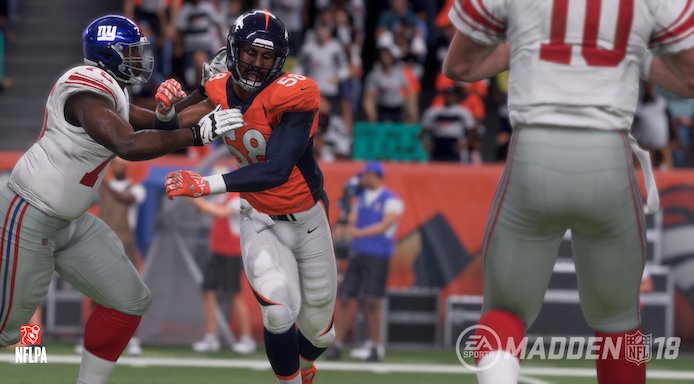 Check the list of update 1.05 patch notes:
• Reverted attempted fix for lag in Franchise mode to in order to fix Franchise crashes
• Fixed a crash some users were experiencing in Franchise when navigating menus very quickly
• Reverted tuning change to "Nearby Player" catching penalty to reduce the number of dropped passes
• Reverted "Low Catch Rating" and "Catch in Traffic" user notification banners
• Addressed Madden Ultimate Team (MUT) Auction House filters resetting after making a bid on an item
For more on Madden NFL 18, check out our latest news page.
Related Tags
FeedBack
Keith:

Great seller! I got 2 million coins for soooo cheap!! Check out my team on Madden Mobile! I bought so many good players!

Julian:

Great website and NOT A SCAM! Bought 3M coins and got it within an hour! Definitely recommend

Robert:

SUPER LEGIT & CHEAP. Got my madden mobile coins within 5 minutes of purchase.