Madden 17 Title Update 8 Released
Another mini-title update is available for Madden NFL 17! This time the update puts focus on bug fixes and preparations for the "Freeze" winter event in the game's Ultimate Team mode. Let's check details below.
One of the bug fixes is for a problem where the quarterback would become frozen in some situations. Another issue addressed is when a receiver would switch back to a previous assignment when he shouldn't have.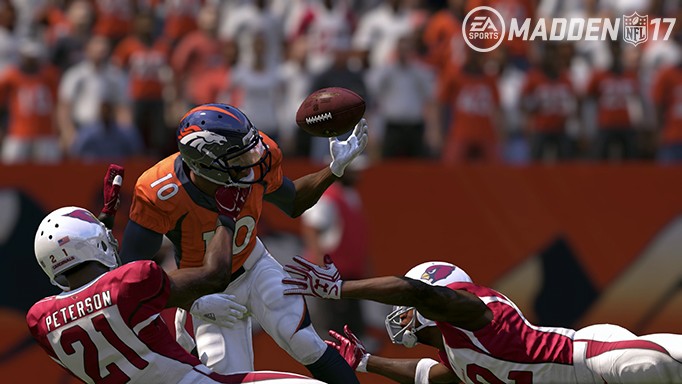 Madden 17 Title Update #8
Addressed a gameplay issue where a receiver who was hot routed would switch back to his previous assignment if he was motioned and not fully set.
Addressed a gameplay issue where the QB would freeze after hot routing a running back and motioning him out before he became fully set.
Various upgrades to improve the Madden Ultimate Team Holiday experience.
Enhanced preparations to help deal with the upcoming Freeze.
You can check the whole patch notes on Madden's official site. By the way, there is piece of news that the Madden development team will hold a livestream this Friday, December 16, to discuss future updates for Madden NFL 17. So do you expect the upcoming "freeze" winter event? Yes, you do. Then we also have a big promotion for you guys. During the 10th, December, 2016 till 10th, January, 2017, to celebrate Christmas and new year, all customers who buy Madden 17 coins on our online store will enjoy 6% discount. The coupon code is NFL2017. Much cheaper than ever. Hurry up to get!
Related Tags
FeedBack
Keith:

Great seller! I got 2 million coins for soooo cheap!! Check out my team on Madden Mobile! I bought so many good players!

Julian:

Great website and NOT A SCAM! Bought 3M coins and got it within an hour! Definitely recommend

Robert:

SUPER LEGIT & CHEAP. Got my madden mobile coins within 5 minutes of purchase.