How to Know Your Auction Hours in Madden 18
These days, most buyer do not know how to distinguish which auction house you are in Madden 18, follow this guide to find your auction house step by step.
Firstly, enter your Auctions, Click "SEARCH".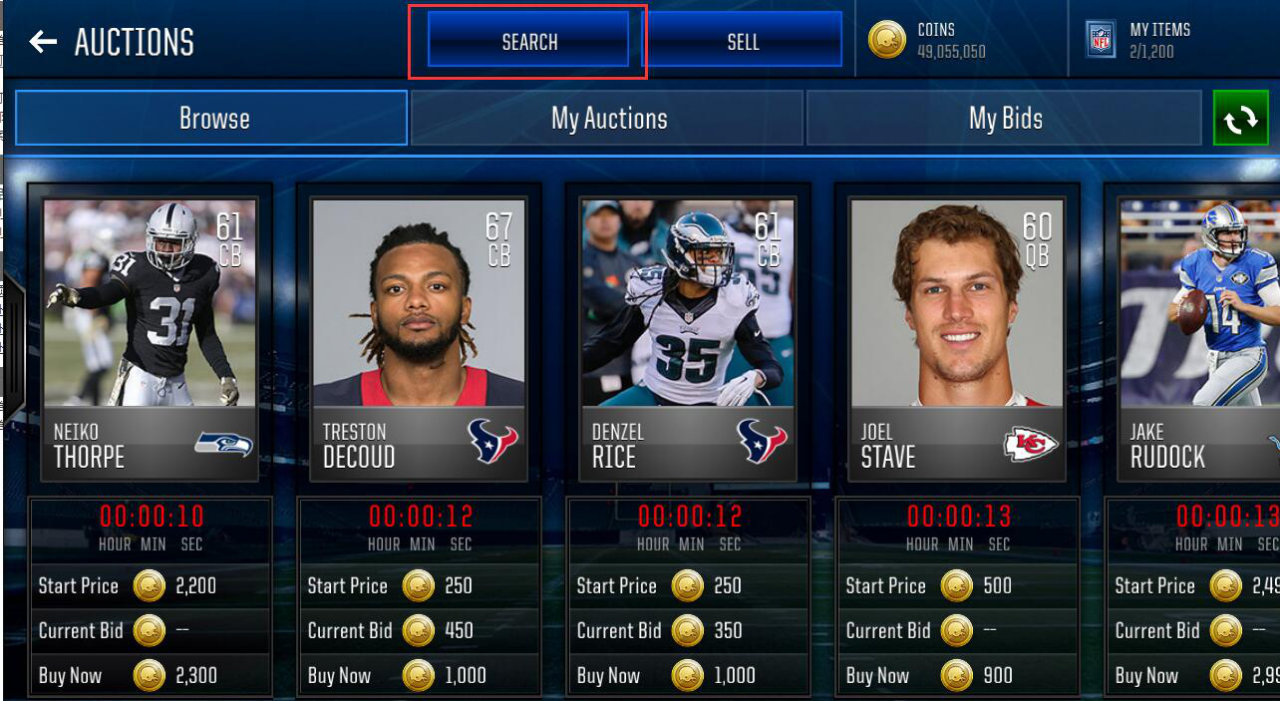 Edit "Price"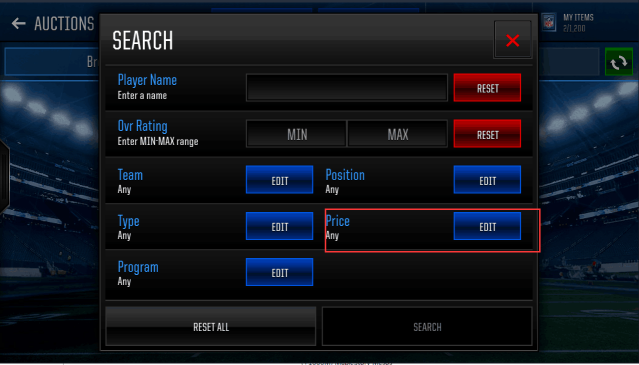 Set "CURRENT BID" as 845161.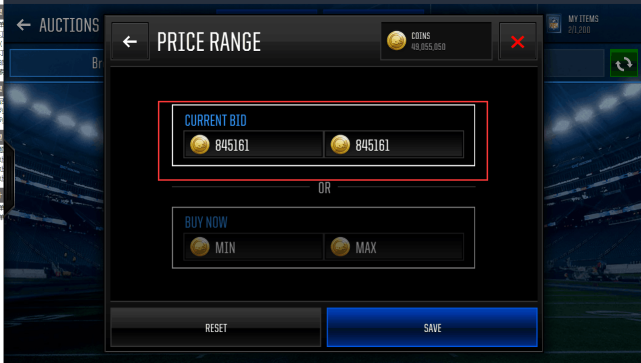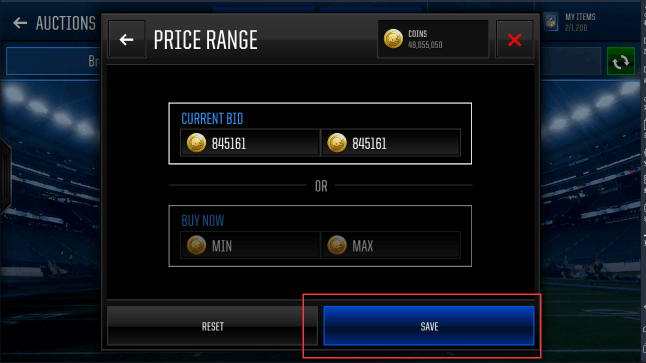 Click "SEARCH"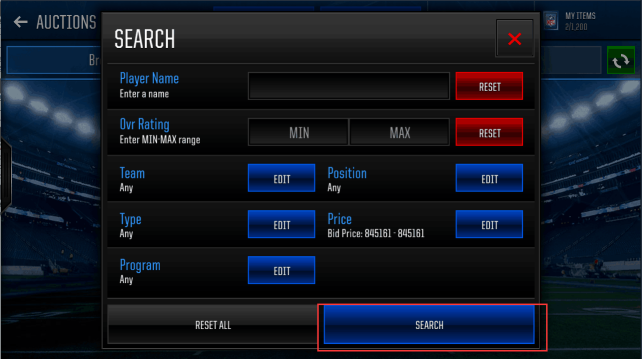 Then see the buy now price: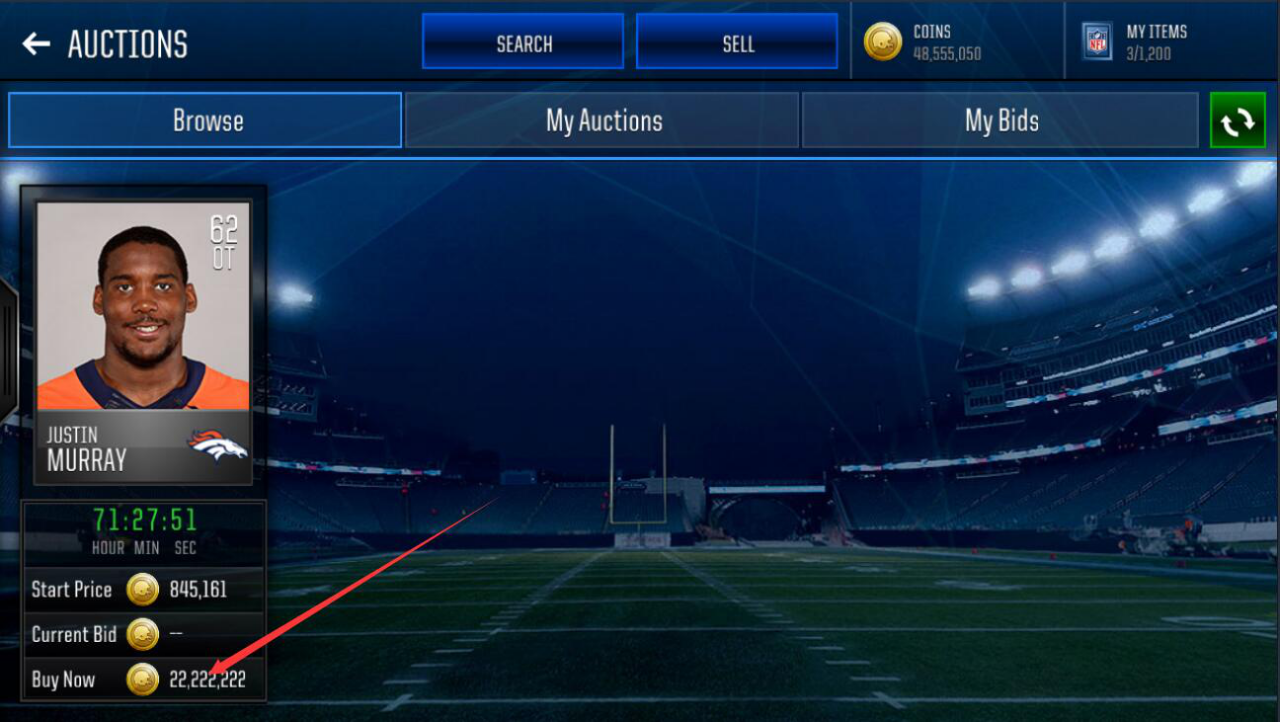 if its 11,111,111 then you are in AH 1
If its 22,222,222 then you are in AH 2
If its 33,333,333 then you are in AH 3
If its 44,444,444 then you are in AH 4
Please choose the right AH when you order, then we can buy the correct player.
Related Tags
FeedBack
Keith:

Great seller! I got 2 million coins for soooo cheap!! Check out my team on Madden Mobile! I bought so many good players!

Julian:

Great website and NOT A SCAM! Bought 3M coins and got it within an hour! Definitely recommend

Robert:

SUPER LEGIT & CHEAP. Got my madden mobile coins within 5 minutes of purchase.