EA Sports Revealed The First Patch For Madden 18 Since Its Release
Since Madden NFL 18 kicked off recently, EA Sports released a new patch for players. Check the detailed patch notes below.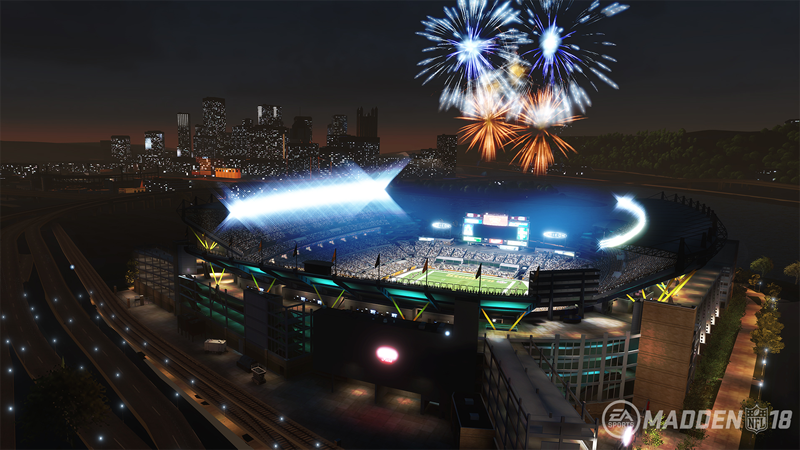 General
• HDR support
• General stability updates fixing various crashes and softlocks
• Fixed issue with the Steelers' crowd "Terrible Towels" appearing black or grey
• Online Head-to-Head quarter length changed from four minutes to five minutes
• Fixed an issue around MUT Squads players receiving the incorrect rewards when teammates leave the session early
• Improved a small framerate drop when the ball is snapped on PS4
• Tuned scaling of the football to be slightly smaller
• Fixed an issue where points were purchasable in trial
• Fixed button functionality to correct X button notfunctioning on PS4 when attempting to load a Madden Profile
Gameplay
• Zone Coverage tuning to increase Break-on-Throw times
• Tuning to decrease effectiveness of Ball Carrier moves
• Fixed issue around coaches standing in the middle of the field when restarting MUT Challenges
• Tuning to increase blocksheds in run defense vs. Gun Inside Zone plays
• Tuning to slightly increase pass rush when QB holds onto the ball for extended time in the pocket
• Fixed issue with sideline characters not reacting appropriately to big plays
Franchise
• Fixed incorrect Chargers vs. Giants Week 5 game on the schedule
• Fixed issue around schedules recording incorrectly when using Play Now Live for Preseason Week 2
Now download the latest patch in Madden 18! Madden 18 Coins PS4/ Xbox One in store now, you guys can click www.madden-store.com for it.
Related Tags
FeedBack
Keith:

Great seller! I got 2 million coins for soooo cheap!! Check out my team on Madden Mobile! I bought so many good players!

Julian:

Great website and NOT A SCAM! Bought 3M coins and got it within an hour! Definitely recommend

Robert:

SUPER LEGIT & CHEAP. Got my madden mobile coins within 5 minutes of purchase.