Check Out Our Madden NFL 18 Review
We are facing a new season of NFL and Electronic Arts as it could not be otherwise brings us the one that can be considered as the only playable proposal for all fans of the most media sport in North America, the annual version of Madden NFL 18, a new delivery that seems to look for the zone of annotation but that due to its new incorporations can get to stay in the Red Zone in a fourth and inches that leave it to nothing of the Touchdown.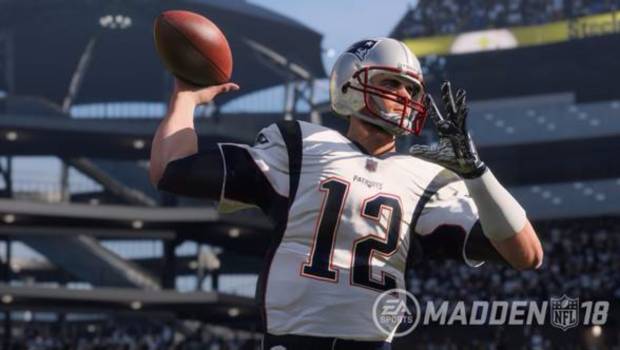 For this season new elements are added in a franchise that year after year advances yards, nevertheless the engine Frostbite that already the previous year adopted FIFA, or this increasing tendency that the sports games have a narrative element that allows them to include a campaign mode or history, can be considered interesting for those who start every season we expect the Kickoff.
So once considered the above comes the time to see if we are facing a season like the New England Patriots, current champions who are reinforced as if they had finished last season with a mark of 8-8 or if we are before something more similar to what the Dallas Cowboys show, a solid team that can complicate the season for extra-sports, whatever the time has come to find out if we are facing a new winning season.
Technical Section
We started with one of the reasons that has given us the most to speak about this Madden NFL 18 during the off-season, the Frostbite engine that used FIFA last year, comes with some really spectacular images but does the game really look so good ?.
Many, including myself, expected a graphic leap more than evident in relation to the version of last year, the game looks really good, especially in terms of lighting stadiums however I have the impression that it does not reach the first and ten since match after match or even going through the new mode Longshot - his particular story mode - we feel that there is something that does not stop working.
The previous versions already looked very good so maybe the margin of improvement was reduced, however we continue with small details that we always see as improving, whether the capture of movements of the players, the animations of locomotion in the repetitions remain quite rigid, not to mention some physics that very occasionally leave us with the feeling that they could have done better, problems with popping both in games and Longshot mode (especially every time we load the game) they do not allow the game to look as solid as it should, I should also mention the props, which we already know should not be as important as the greater emphasis of the game is put on stadiums and players but they do not fail to show a certain carelessness for everything which surrounds the scene, especially in the Longshot mode where there are not so many match moments and the landscapes dazzle in the overall set.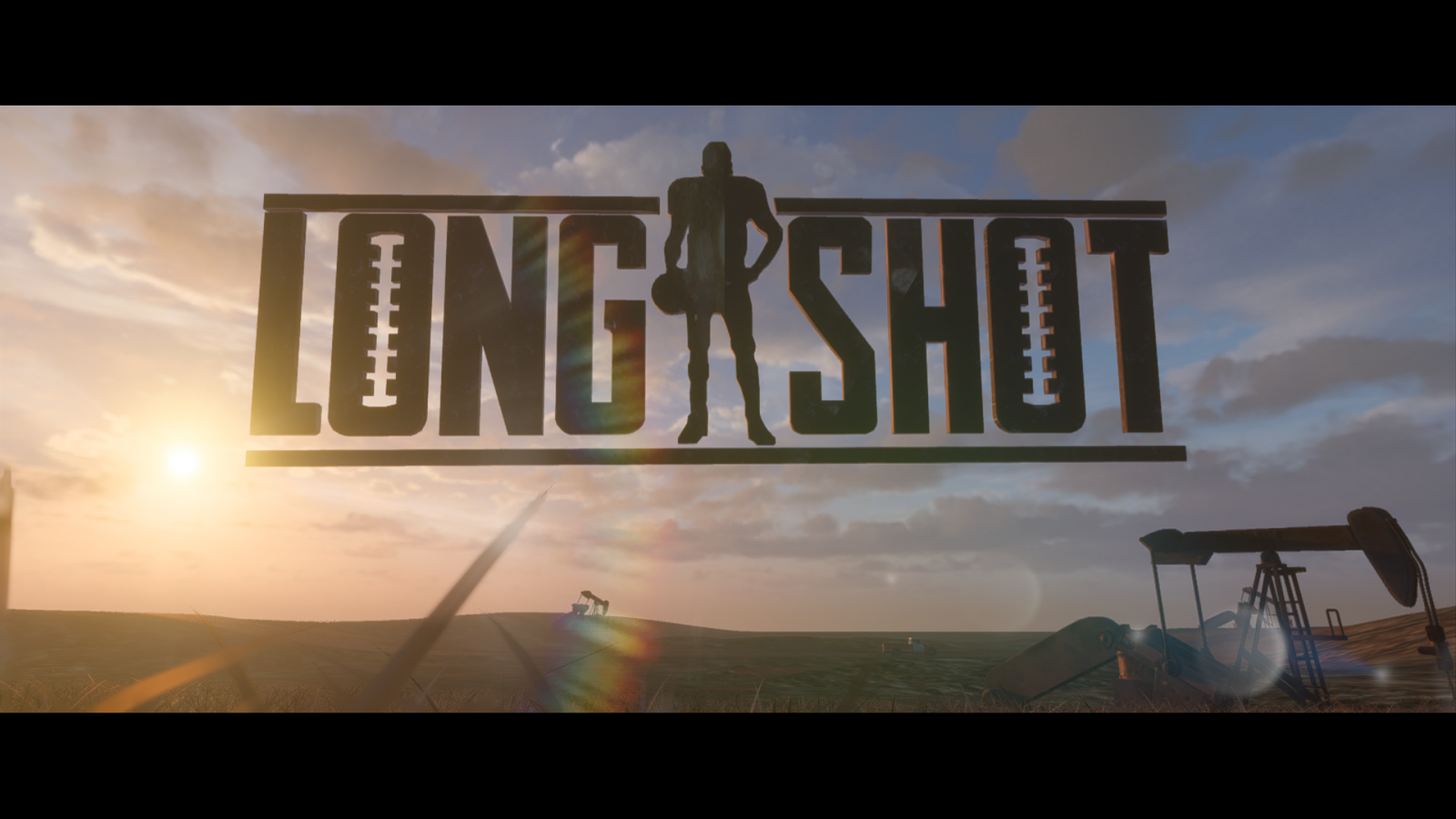 Yes, it is true that there are enough details that tarnish the final quality of the graphic section, maybe we expected something more from this engine change, but consider that are small details that you will forget when you play in stadiums like Arlington, with real lighting good, when you play games at night or when you touch suffer the inclemencies that usually live in stadiums as the Packers every time it snows.
As for the sound, once again we are facing one of the strengths of EA, only in this case if I want to record that if you do not like hip hop, the hours you spend on the menus may seem eternal, basically is the only type of music that is included, so for this part the game loses a pair of yards, same that would win for all that dominate the English since the commentators get to break the fourth wall and sometimes they will refer to us (player) during matches.
A real pity that the game does not even come with subtitles in Spanish, since the Longshot mode deserves it, especially if we are not familiar with the terms used in this sport, not to mention that, by God! We are faced with a game mode with a strong narrative load where we will have to make decisions and if we do not master the language we will hardly know what we are doing.
Electronic Arts should consider that the Mexican market is one of the biggest consumers of the NFL, in this country is the most normal to arrive on Monday to work and start with the discussions on Sunday games as if in Spain we talked about Madrid or Barca , and those who follow this sport will know only by looking at the expansion that the NFL seeks by taking games like the Patriots vs. Raiders to Mexico, in the end hope for future deliveries to think about the Hispanic market.
Playability
One of the sections that will give us more to speak in this new version is that of their game modes. We have the franchise mode, which is practically unchanged in relation to Madden 17, here we can choose between being a player, coach or owner and managing the season of our team, as I say, is practically unchanged.
Madden Ultimate Team, for those who are fans of this mode in which envelopes take the lead to create a fictitious team with which you will compete against other players, you will be more than satisfied, yes, as long as you have patience and which for players who initiate will surely find themselves in a problem due to how complex they have gotten to do on this occasion.
Here you will find MUT (Madden Ultimate Team) Squads, where you can play in cooperative to combine alignments and each player can control an aspect of the game, ie attack, defense and control of the clock, one will choose the plays and others can take the control of the players so you can imagine, communication should be key, which is why I recommend you agree between friends or otherwise you will find a large number of English speaking players.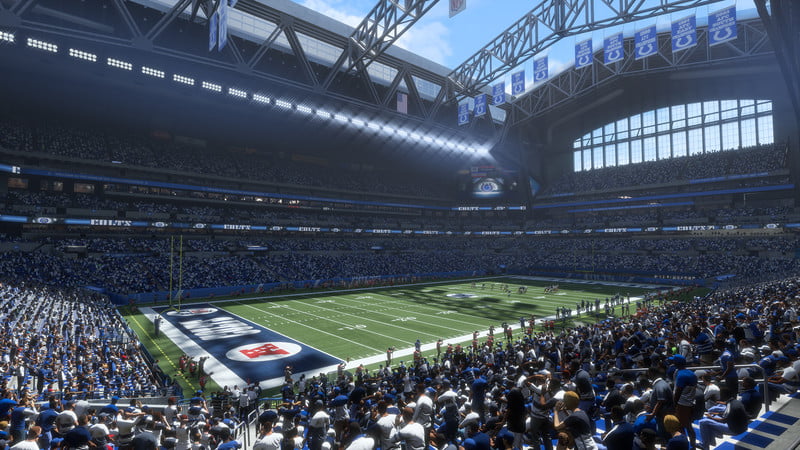 Another new feature of MUT is that you can accumulate experience to unlock elements such as game modes, level up, get envelopes etc, however is one of the points that can create confusion because we already had tickets, coins or tokens so adding one more option (despite seeming just) at any given time can be somewhat confusing.
Leaving aside MUT, one of the things that will define this Madden are its three modes of play, Arcade, Simulation and Competitive, perhaps one of the biggest purposes to bring this franchise to new players we see in Arcade, that takes you practically of the hand so that the initiators can play of a more "easy" form, for example if in some party we have the receiver Julio Jones will catch practically everything that we launch to him, the same case would be with Zeke Elliot, of the Cowboys who will break the defenses as if it were easy, certainly an option that seeks to make the experience accessible, perhaps too much.
Already in Simulation mode things will be as we know them from previous versions, ie, start is the most balanced mode, thus leaving the Competitive mode as the most hardcore option for more experienced players as here a QB as Aaron Rodgers or Tom Brady do not assure you to complete the passes we make, we will have to put our full attention to make the best decision before releasing the ball if we do not want to cause a fumble.
One of the novelties of this year is Longshot, Madden's story mode where we will play the role of Devin Wade, a Texas boy (yes, that place from the United States where they seem to play no other thing) a reallity show and I can not understand why I have the feeling that EA Tiburon has wasted the opportunity to do something with more personality.
We are faced with something like an interactive film, something Telltale style, a lot of decision making with short response times, moments in which we must take command of an attack during a game or until QTE at certain times, however history (personally) does not manage to catch as it should, the moments that should be memorable remain in anecdotal and despite having a more than acceptable distribution (Dan Marino comes out !!) I had the feeling that they could do a lot more, especially if we see the amount of series or films that are made in that country, there is plenty of material for the whole epic of the NFL to overflow us.
Duration
How long can this Madden last? I think that's the easiest question, until the next season starts or failing Madden. If we put something more concrete, for example the Longshot mode will approximately give us for 6 hours, if we refer to the other game modes, it is clear that the Madden Ultimate Team will be what we devote more time, it can become that issue of opening envelopes or in the worst case by trying to figure out how the hell works that coin of the game.
We are before one of the Madden that more proposals of game brings us, to the already discussed modes Franquicia, Longshot, MUT or Draft or Squads, we must also add his Online mode that certainly is always a very option to take into account when we want leave the menus of the MUT, or the customization options that have also been considered in this delivery, so you know, you have game for a while.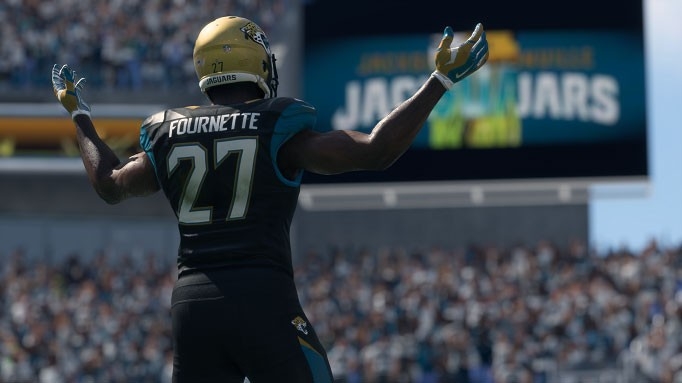 Conclusion
As I said at the beginning, Madden NFL 18 has received a series of changes that may have caused a fumble during their yard advance, personally I must say that it is time for EA Tiburon to make a few decisions, not to enter a reconstruction but if to reinforce facing the next season.
The Frostbite can give more, there are too many times when we will see players appearing out of nowhere, as well as the tables of plays of the coaches, I hope at least something that can be solved later. Longshot mode is a good implementation, but as long as they can tell us a story that keeps us hooked on the lead, which brings me to the next point, this will hardly do if they do not consider their Hispanic market, the game should come at least with subtitles, it is not possible to understand how they want to capture new players (outside the United States) with their Arcade mode if in other modes like the MUT we find ourselves again with the language barrier.
The game also has its good things and here I return to consider the Frostbite, which nevertheless makes the game look more realistic, thanks to its lighting the textures reach a good level of detail and the setting during the games will make us go full in action.
Its different game modes allow us to adapt the experience for all types of players, especially thinking about the new ones and this is appreciated since when you enter a sport like football, its initial complexity can overwhelm us, then we see that it is not for so much but during that beginning we value that EA has thought of making things easier, obviously they have not only thought about the Rookies, also the veterans thanks to its Competitive mode and the MUT, we certainly always want options!
To close, I can not say more than the game is really good, it's fun and its changes make the playable experience continue to gain yards, and speaking of winning yards you have to try out the aerial game improvements! So if you have EA Access you should give it a try (you have 10 hours of testing), if you are NFL fans I think it is mandatory to download it. For the most superstitious is that of Madden's curse, this year's cover is Tom Brady and everything points to what may be his last season, will he be a winner? If you want to buy excellent players in MUT mode after the release of Madden 18, you can choose buy cheap Madden 18 coins for sale on madden-store.com. You won't want to miss them.
Related Tags
FeedBack
Keith:

Great seller! I got 2 million coins for soooo cheap!! Check out my team on Madden Mobile! I bought so many good players!

Julian:

Great website and NOT A SCAM! Bought 3M coins and got it within an hour! Definitely recommend

Robert:

SUPER LEGIT & CHEAP. Got my madden mobile coins within 5 minutes of purchase.