10 Reasons You Should Expect For Madden 18: Part Two
We talked about the five of ten reasons you should expect for Madden 18: Part One, and today, we will went on to the next section, maybe you will think there are so many fun in new Madden 18, but do not worry, more exciting still here, we will introduce another five highlights of Madden 18.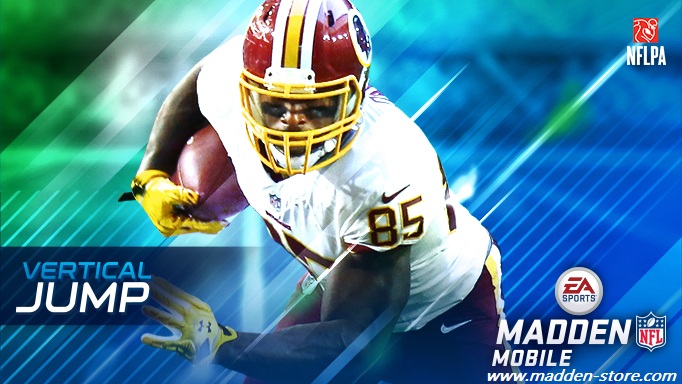 Play Now Live
For whatever reason, the ability to play a game from the real-life schedule with the appropriate depth chart adjustments is something that has escaped Madden. There were two different bullet-pointed features that could mean fans will have this option in Madden 18.
Here's how the feature descriptions read: "Play Now Live" and "Play the best real world NFL matchups each week." Those sound like features that mimic MLB The Show's daily roster exhibition mode. Hopefully, this feature is what it appears to be because it could work even better for a football game where teams play just once per week.
If the rosters are updated to reflect the current depth chart, it could make those weekly Madden simulations a lot easier to set up.
Story Mode
The first trailer for the game reveals a new story mode and if it's anything like FIFA 17's The Journey, it could be the best single-player campaign mode in sports video games. EA Sports has always done a good job with these modes. Think back as far as Fight Night Champion's Champion Mode all the way up to the aforementioned Journey, EA has rarely–if ever–struck out with this kind of mode.
Let's hope Madden 18's story mode isn't the exception.
Online Multiplayer
This is almost certainly a feature for a niche audience, but online multiplayer team-up is something I've seen requested on a number of forums over the years. We may never see full 11-on-11 action in Madden, but 3-on-3 could be interesting. A QB, RB and WR/TE with CPU-controlled teammates taking on a D-Lineman, linebacker, defensive back and CPU teammates could be cool.
Target Passing
Someone at EA is reading my mind and my wishlists. I broke down the concept of a revamped passing game in Madden a few months back and the new Target Passing sounds a lot like what I wanted:
" For the first time ever, no longer are you tied to throwing at your open wide receiver. Throw to who you want, in the exact spot on the field with all-new Target Passing, giving you, ultimate control over where the ball is thrown."
That's football. It may be difficult to master, but let's hope gamers give it a chance before dismissing it as too hard.
Coaching Adjustments
This is another broad feature description, but it could be another major gameplay enhancer. "Customize the AI to fit your game plan and make situational changes to your strategy on the fly as the game demands it." Could this mean situational formation packages that you don't have to manually adjust every time? Let's hope so.
And now all of Madden 18's highlights are finished, Have you seen what you think? Is not it looking forward to the arrival of Madden 18? Madden 18 is coming, and we just need wait a few months. In the meantime, we can finally cherish Madden 17, After all, once Madden 18 launched, playing Madden 17 players will be less and less, and Madden 17 will be not very fun at that time.
See more Madden 18 news, you can visit www.madden-store.com.


Related Tags
FeedBack
Keith:

Great seller! I got 2 million coins for soooo cheap!! Check out my team on Madden Mobile! I bought so many good players!

Julian:

Great website and NOT A SCAM! Bought 3M coins and got it within an hour! Definitely recommend

Robert:

SUPER LEGIT & CHEAP. Got my madden mobile coins within 5 minutes of purchase.