10 Reasons You Should Expect For Madden 18: Part One
Some of Madden 18's features have been released till now, and someone think it is so good, but others do not think so. Pessimist always will not get their hopes up too high, but Madden 18 is really not any place we can look forward to? Obviously, we are all wrong, at least pessimist are wrong. There are a lot new things worth we are looking forward, and today, I will introduce five of ten reasons we should expect for Madden 18, Here are the details.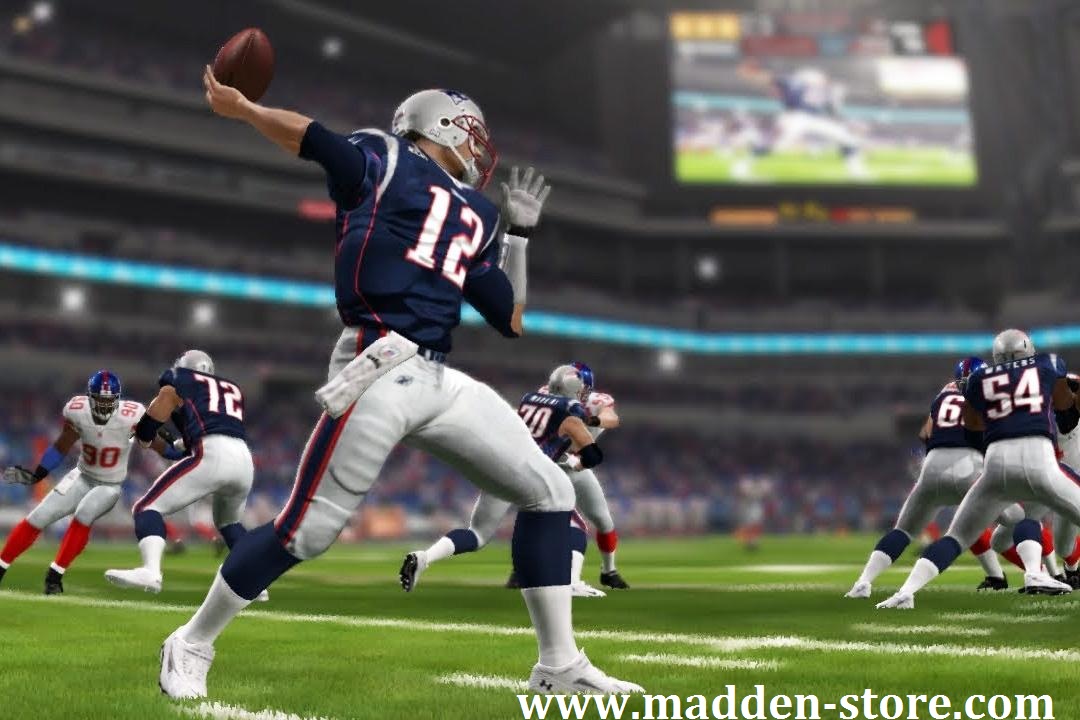 Continued Commitment to Franchise Mode
As an avid fan of franchise modes in sports games, I applaud the continued commitment to the feature. The short description says: Favorite Ways To Play MUT and Franchise.
Madden 17's franchise mode was good, but there were multiple areas of opportunity. Fans would love more customization, relocation and more. The description was broad, but there's at least hope we'll see the needed improvements.
Different Play Styles
The option to have an arcade or simulation experience should be available in every sports game. It's good to see this coming to Madden. I am a little confused about the description of the competitive game style.
Simulation says it is based on player stats, etc. Does this mean that the competitive style isn't and it's just about the gamer's stick skills?
If so, I won't be a fan of it. A blend between stick skills and player stats/attributes would be ideal.
Continued Commitment to Ultimate Team
Let's face it, MUT is a crazy money maker, so EA Sports will continue to cultivate it. There are millions of fans and it has the most longevity of any of the modes offered in the game. I'm hopeful we'll be able to customize our Ultimate Team's uniforms and even stadiums, but we'll have to wait and see.
Stay tuned for more Madden coverage as information becomes available. EA Play in June will deliver more details.
Coverage Assignments
It's been a long time coming, but in Madden 18 you'll finally be able to match your best corner with your opponent's top receiver whenever you want.
Frostbite Engine
It all starts with the new game engine. Frostbite worked well for FIFA 17, but I don't know that I'd say it did wonders for it. However, in the second year of usage for EA Sports, I'm expecting to see even more visual and gameplay improvements.
After browsing the above features, have you been excited for upcoming Madden 18, though after one new game is launched, some of the more nostalgic people will prefer more Old Madden 17, they have been accustomed to Madden 17 game mode, so need some time to adapt to the new game, but Madden 18 must will be lunched in next few months in 2017, so we should think of good side, and EA are improving Madden game step by step after all.
See the Rest five reasons or more Madden NFL 18 news, please keep your eyes on madden-store "NEWS" page, and if you want to buy safe Madden NFL 18 coins, you can get it on the site too.




Related Tags
FeedBack
Keith:

Great seller! I got 2 million coins for soooo cheap!! Check out my team on Madden Mobile! I bought so many good players!

Julian:

Great website and NOT A SCAM! Bought 3M coins and got it within an hour! Definitely recommend

Robert:

SUPER LEGIT & CHEAP. Got my madden mobile coins within 5 minutes of purchase.