Madden 17: How to Use Slower and Deep Threat WR
Who is the best Wide Receiver you have ever used? If you come across the slower and deep threat WR, like Mike Evans, how will you deal with? Here several options you can refer.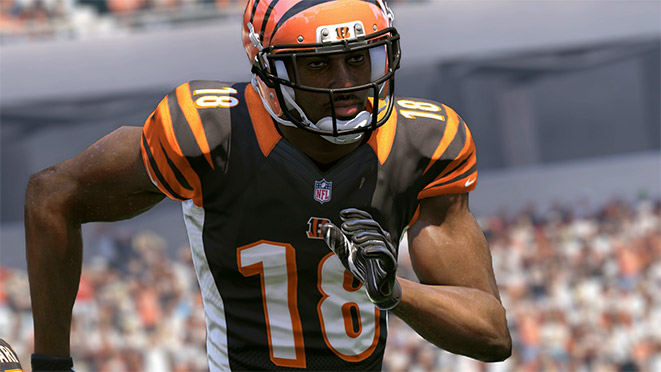 1. Sell and get a good route running/fast receiver.
2. As deep shots were nerfed this year, here is what you need to do. Throw a bullet pass holding L1 but only if the corner is out in front of your receiver. Most good WRs will cut in slightly and get those glitchy animations where the CB falls off your back and you keep running. Do not pass lead. If the CB is trailing behind and you have a speed advantage just loft it up and try to hit him in stride.
3. A decent run game is needed. Once you've established somewhat of a threat there, deep PA bombs to Evans. Need good enough line to give you an extra second or two for him to get deep enough, ideally one on one with the corner or safety. One of those PA all go type plays is good as long as you hot route one or two routes so you have a safety net if the deep play isn't open.
4. Lobs and deep balls into coverage do not work this year because of how OP the swat button is. Tall receivers are great for high passes in the end zone though. So how to throw a tall pass in the end zone? Press L1 on PS4 + receiver icon and the equivalent of that for Xbox or left bumper and the button of your receiver make a high pass. In order to get your passing game going you need to have concepts that beat the defense your opponent is running.
What is your opinion? Do you have any other options? Share yours with us. More Madden 17 latest news you can go to see on madden-store.com, where is a professional and good place to get cheap madden 17 coins. Good luck and have a nice day.
Related Tags
FeedBack
Dabdoub:

Cheap madden 17 coins, great service, great communication and great delivery. Highly recommend!

Pixaroma:

Your store deliver madden coins very fast. Thanks for the service and the kind communication. I really recommend it! Good job, awesome service, it's professional.

Bahruddin:

thanks a lot, you are good man.